When Evil Strikes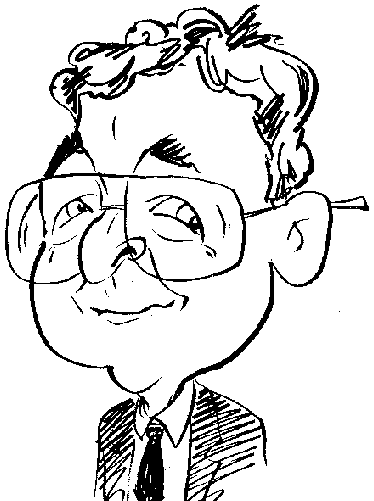 Review controls
The Spirit of Revenge - Unrecognised Master is a Hidden Object Adventure game set in a village under the control of a malevolent spirit. This review is based on the Collector's Edition of this game developed by Vendel Games.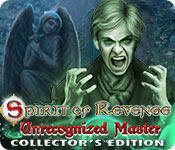 As usual with Collector's Edition, this title comes with a number of bonus items to add extra appeal to the game player. These items are made up of Concept Art, Wallpaper, Music, Video Clips, Mini Games, Strategy Guide and a bonus chapter. In some cases, such as Concept Art, Wallpaper, Music and Strategy Guide, you are granted immediate access while with other extra items you will need to complete the main game.
Allowing different people to play the game, named profiles can be created. You can also make certain adjustments to the game playing environment. Various adjustments can be made to the volume levels for music, sound effects, voice and ambient. There are also options to play the game in full screen mode and use a custom cursor when investigating scenes.
When playing the game, there is a choice of four difficult levels. You can select from Casual, Advanced, Hard or Custom. These levels offer different speed recharging rates for the Hint and Skip features plus whether glints and sparkles are used to indicate areas which require further investigation.
Following an incident at the Rosen Workspace, which occurred 200 years ago and involved the murder of an apprentice with an antique mechanical dummy being buried, we jump to the present day. The dummy has been found and put on display. At this point it springs into life and some strange happenings start to occur. You are cast in the role of Miss Gale to investigate these events. Your task will involve searching various locations for clues as you solve a variety of mini games, tackle Hidden Object scenes, interact with other characters and being attacked by an evil spirit.
Your investigation is aided by the appearance of tools arranged across the bottom of the various scenes. Taking up a central position is an inventory holding the items you have collected. In some cases these items will require some work, maybe being repaired or combined with another object, before they can be used. To the left of the inventory are a map, task indicator and extra hints. The map is based on a tablet concept with controls to scroll up/down/left and right. It will show your current position, places of interest, objectives available and where morphing objects are located. By finding morphing objects you increase your supply of extra hints.
Access to the Hint and Strategy Guide features are available to the right of the inventory. At an early point in the game you will find a Kiwi bird who, once given a name, will become your helper to collect objects. From time to time you can add to the Kiwi bird's facilities so that it can carry out specific tasks.
As you explore the different locations your mouse cursor will change shape to indicate when certain actions are possible. In this way you will know when to examine any object, interactive with a device, pick up an item or communicate with another character. Voice actors are used to deliver the dialogue of other characters along with a text version.
From time to time you will be faced by Hidden Object scenes, identified by sparkles when playing in Casual or Advanced modes. Sometimes you need to find objects represented by silhouettes and then replace the objects elsewhere in the scenes. On other occasions the objects to be found will be listed in text although sometimes no list will be offered and you will need to find objects that are paired in some way.
Mini game action is varied. In some cases you will need to have collected items required by the puzzle before you can proceed. Take, for instance, one of the first min games I encountered. This required tubes of paint to be found before you could colour in a picture. Other types of game play include arranging figures and/or objects in a scene, navigating obstacles and completing tasks involving hand-eye coordination.
While I was impressed with the mini game and Hidden Object aspects of this title, I was disappointed with the story line. It failed to really draw me into the game and left me disinterested despite its well-drawn graphics, animation and sound effects. The game is available from sites such as Gamehouse.com or Big Fish Games priced at $19.99 and £10.80 respectively. You will need to be running a 2.0 GHz processor with 512MB of RAM running Windows 7 and later.
Spirit of Revenge: Unrecognized Master Collector's Edition > iPad, iPhone, Android, Mac & PC Game | Big Fish (bigfishgames.com)