Four Titles of Mystery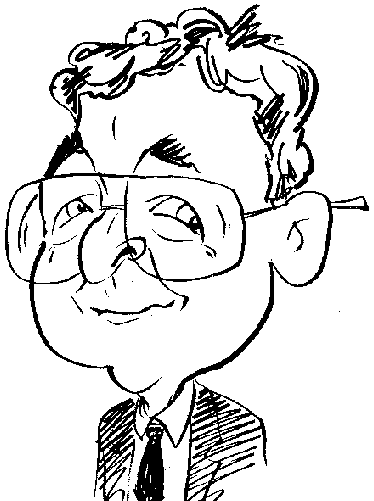 Review controls
Four for the price of one is the opportunity offered by this next product.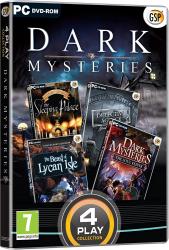 click image to enlarge
Under the title of Dark Mysteries and forming part of the 4 Play Collection series, this next product brings together four titles from different developers. The titles are Detective Agency 3 – Ghost Painting, Mystery Murders – The Sleeping Palace, The Beast of Lycan Isle and Dark Mysteries – The Soul Keeper. A supplied front-end menu allows you to install each of the four titles individually.
Detective Agency 3 – Ghost Paintings
Before casting you in the role of Detective Casey, this Iteria Labs developed game allows you to create profiles so that different people can play the game and have their progress recorded. You can adjust the volume levels for sound effects and music plus viewing the game in full screen mode. The game can be played in either Easy or Difficult levels giving varying Hint speeds and the use of simplified or more difficult puzzles.
As Detective Casey, you have been hired by the wife of Will Walsingham to search for her husband who disappeared under unclear circumstances. Walsingham, who is a painter and collector of paintings, was last seen in Walsingham Manor. This building had a reputation being a breed ground for housing ghosts.
While the appearance of ghosts provide a visual distraction, this manor house has a more serious problems. The paintings in the manor have a habit or taking on a worrying feature as the various scene painted take on a life of its own. It is up to you to explore the manor and grounds in order to put right the effects caused by the paintings through the completion of various tasks.
A selection of tools is provided to help assist you with the various tasks. Running across the bottom of the game different scenes, arranged from left to right, are a recharging Hint feature, Inventory and a Journal which automatically records your findings. Additional assistance will be provided by a mouse cursor that can change shape to indicate when certain actions are possible.
The game features a series of Hidden Object scenes, some which use the same scene, requiring a list of objects to be found within a cluttered scene. You will be rewarded with two of the discovered objects at the conclusion of the scene. There are also a number of mini game puzzles. In some cases you will be asked to rearrange objects, create paint or make and bake a pie.
Mysteries Murders – The Sleeping Palace
The second title in this pack offers the usual combination of creating profiles, adjusting volume levels, opting for full screen viewing plus choosing to play in Casual or Challenge mode. Whatever the choice, a Map, Inventory, Hint and Journal features are arranged across the bottom of various scenes. As your mouse cursor moves around the screen it will change shape to indicate when different actions can be carried out.
You are cast in the role of Sophie Fay, a young woman who, on awakening from a deep sleep, finds herself as the only person who is awake in a royal palace. On encountering a magical mirror, you learn she is the betrothed to young Prince Alexander. The mirror, claiming to be the Heart of the Palace, had put up magical barriers and used sleep to protect the palace's residents against an evil attack. All this effort had weakened its power and you are needed to restore its power.
In order to rescue the palace's residents and remove the evil force, you will need to complete numerous tasks. These tasks will involve exploring the palace, matching keystones with mechanical devices to remove the magical barriers, complete Hidden Object scenes and solve various puzzles. Hidden Object game play follows the standard pattern of a cluttered scene and a text list of items to find. You will receive two of the found items as a reward for completing such scenes. Puzzle solving can involve tasks such as using keys in the right order, matching symbols and rearranging tiles to form an image.
The Beast of Lycan Isle
Unlike the first two titles in this pack, The Beast of Lycan Isle comes in Collector's Edition format. Once the main game has been completed you will be given access to various bonus content that includes recovering stolen artefacts, unlocking a museum feature and finding the truth regarding Brina and the Werewolf.
After creating profiles for different players, adjusting various volume levels including voice dialogue while playing the game in full screen mode in either Casual or Expert difficulty, you find yourself cast in the role of Luna McKenzie responding to a request to meet her friend Tara on Lycan Isle.
On arriving at the designated meeting place, you discover Tara is missing and other strange circumstances were happening in this quest-based game. Various tools are provided to help the completion of numerous quests that arrive on a regular basis.
Centrally positioned at the bottom of the screen is the game's inventory. This is sandwiched between a recharging Hint feature on the right and a sidebar on the left. The sidebar opens out to show sections of a journal recording findings, a map that gradually develops, clues and a cryptic instruction reader. You also get a Strategy Guide that is tucked away in the top right corner of the screen.
As you move around Lycan Isle, you will encounter cut-scenes linking together sections of the game, mini game puzzles and Hidden Object scenes. Using images or symbols to represent the items for Hidden Object game play you will first need to find the items in a scene and then replace them elsewhere to complete a task.
Dark Mysteries – The Soul Keeper
As with the previous title in this pack, The Soul Keeper comes in the Collector's Edition format that contains a number of bonus items. Making up the extra items are a bonus chapter, concept art, Strategy Guide and the original H. P. Lovecraft novel in PDF, ePub or Kindle™ mobi formats.
The usual option for creating profiles and adjusting volume levels are available. You can select to view the action using a selection of resolutions while playing the game in either Normal or Hard levels of difficulty. These levels offer different recharge speeds plus the use of sparkles, the ability to skip puzzles and a penalty for mis-clicking when searching.
Links providing access to Objectives, Inventory, Hint and a Strategy Guide are arranged across the base of the screen. Keeping a watch on the mouse cursor will add further assistance. The cursor will change shape to indicate when certain actions are possible. You will get sparkles appearing when a Hidden Object scene is available.
Placed in the role of a detective, you are hired to assist Charles Dexter Ward who had plans to us the technique, regarding the secrets of immortality, developed by his relative Joseph Curwen. But things did not turn out as expected and Curwen took the lead to became known as the Revenant Murderer as he looked for victims to kill in order to extend his own life.
Made up of a mixture of cut-scenes, spoken dialogue, mini game puzzles and Hidden Object game play, the game requires you to stop Curwen. The mini games, when encountered, involve tasks such as picking a lock or manipulating a maze as you control multiple figures. Hidden Object game play appears more frequently and makes use of a combination of a cluttered scene and a text list of required objects.
While taking different approaches, these four titles provide plenty of game play with more than a touch of darkness for those that appreciate the feeling. I have seen this title available on Amazon priced at &pound12.99. System requirements call for a 3.0 GHz processor with 1024MB of RAM running Windows 7 and later.