A Bundle of Horrors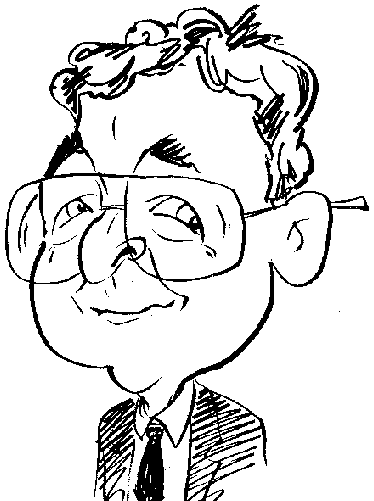 Review controls
Vampires, Zombies and creatures of the night all feature in this next collection of game play titles.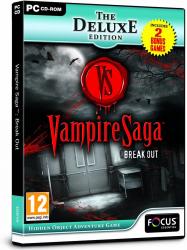 click image to enlarge
Adding to the Vampire Saga™ is episode 3 of the story. This is entitled Break Out and is a Hidden Object Adventure game developed by Go! Games. I have been looking at the Deluxe Edition version of the game which bundles the main game with a number of bonus items plus two extra games. All three games can be access from the same front-end created as part of the initial installation process.
When playing Break Out you can create profiles to record the progress of different players as they opt for either Casual or Expert level of game play. Adjustments can be made to the volume levels used for music and sound effects. There are also options to play the game in wide view mode with a custom cursor and a zoom-in mode when travelling between locations. Accessible as part of the main game are a number of bonus items which are accessible from folders on your hard disk. These items cover character images, locations, sound tracks and wallpaper.
Returning you to Hell's Lock, a location featured in an earlier episode, the game provides you with tools arranged across the bottom of the screen to assist your progress. Situated on the left is a box for depositing any blood samples during the game. Next comes the game's inventory, a journal recording your findings and a Hint feature. Further assistance is provided by the mouse cursor which changed shape to indicate when various actions are possible. Directional arrows will point towards exits while an outbreak of sparkles will be used to highlight a Hidden Object scene.
When Hidden Object game play is called for you will be presented with a well-populated scene overlaid with a number of circles containing an image of the item required. If more than a single copy of an item is required then an appropriate number will accompany the circle. Usually with Hidden Object game play, clicking on a discovered item will be enough to register its collection but in this case you will need to drag the item to a relevant circle before its discovery can be registered.
The puzzles is this game tend to be of a task-based concept. You could be asked to perform the removal and repair of a car's flat tyre or carry out a blood test on a patient who might seemingly appear to be dead until the body gets up and walks away. When you do encounter a living character, some conversation may take place. You will be offered a choice of responses for your part in the dialogue. This dialogue will be restricted to text format. Rather than expecting you to travel over a wide area in search of answers as you attempt to discover what is turning people into creatures of the night, your journey will cover just nine scenes that are often visited multiple times.
As mentioned earlier you also have access to a couple of extra titles. These are entitled Vampire vs. Zombies and Haunted Domain. Neither game requires the completion of Break Out in order to be played.
Vampire vs. Zombies is a take on the age-old question of who would win in a battle of two different time periods. In this case the contest pits two different horror genres. You are cast as a member of the vampire forces led by Vlad Tzepech as you attempt to thwart the plans of Boombata who intends to use television to deliver a drug that will turn the population into Zombies.
Based on a time management concept, you need to work on a small patch of land as you grow and gather pumpkins while avoiding cactus plants and various types of Zombies. Additional Vampires can be hired using the money earned from items collected. Spread over numerous levels, each with a set target, the game rewards you with stars for your performance. The game's levels are linked with the opportunity for target practice, the opportunity to visit other locations and various cut-scenes.
Completing the package is Haunted Domain which is based in a hotel with an unusual type of clientele. In the role of Sheila Sullivan, you act as a general dogsbody as you are expected to carry out all the tasks required by this hotel and its occupants who are made up of spirits and elements. You need to assign visitors to rooms, bring their meals, take care of laundry issues, look after luggage plus deal with any special requests they may have.
When not too busy dealing with the paying guests, you need to find time to clean rooms once they are empty and decorate the hotel to suit the macabre tasks of the guests using the money earned from satisfying the needs of your clientele. The game has 50 levels as you meet targets and build up a reputation of the hotel.
I have seen this interesting mix of titles available from Amazon priced at £2.49. The game requires a 1.5 GHz processor with 1GB of RAM and 1GB of hard disk space running Windows XP and later.