A Case of Short-Term Marriages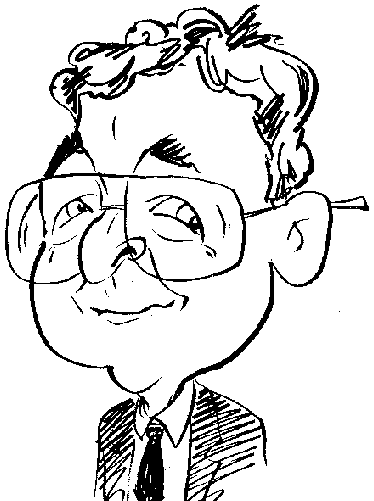 Review controls
When your sister dies and is buried in mysterious circumstances, you decide to investigate.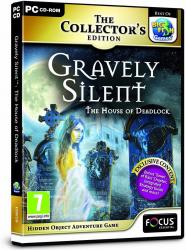 click image to enlarge
Developed by VOGAT Interactive, Gravely Silent - The House of Deadlock is a Hidden Object Adventure Game. I have been looking at the Collector's Edition of the game which comes with a number of bonus items. Along with an integrated Strategy Guide, you get a bonus chapter to discover the secrets in the Tower of Rain, wallpaper, concept art, music tracks and a screensaver. However you do need to finish the main game, involving the mysterious deaths of a number of new brides, before being granted access to these extra items. The only exception is the Strategy Guide which is available from the game's main interface.
The usual selection of options is available for adjusting the gaming environment with this title. Along with the creation of profiles to record the progress of different players, you can set the volume levels used for music, sound effects and environment. Viewing the action gives you a choice of full or wide screen with or without a custom cursor. A choice of difficulty levels is available as you select from Casual or Challenge which offer different rates for Hint and Skip features, helpful sparkles and the degree of penalty for when mis-clicking in Hidden Object playing mode.
Your role in the game is that of a young woman named Ann who is awakened from a disturbing nightmare concerning her sister's death. The interruption is a telephone call from your brother-in-law, Richard, announcing your sister, his wife Jennie, has died. He further announces that the funeral would be private with him as the only mourner. Not unexpectedly you set out to drive to Richard and Jennie's home, the Rainheart Castle, to investigate the circumstances of Jennie's death and sudden burial.
With the widow's home being a castle, this means you have an ample area to explore and look for clues to discover why your brother-in-law has been unlucky enough to have had several brides who all died shortly after the wedding. It quickly becomes apparent that you need to explore the castle, its grounds and graveyard to bring peace to the earlier wives of Richard Rainheart. In order to achieve this feat you will be assisted by the appearance of portals, a mouse cursor that changes shape to indicate when certain actions can be implemented and various tools. The tools are made up of an inventory, chargeable Hint feature and task reminder that are arranged across the bottom of the screen.
While you main aim will be to rescue your sister from her death state, you will need to provide the four earlier wives of Richard Rainheart with a special potion and be rewarded with a ring that will be required to resurrect Jennie from her coffin bed. As well as moving around the gaming environment, without the benefit of a helpful map, you will need to use recipes to create the desired potions plus tackle mini game puzzles and Hidden Object scenes.
Mini game puzzles vary in style and pose different levels of difficulty. A Skip option is available if a puzzle should prove too difficult. Hidden Object game play uses the standard method of combining a scene, often cluttered, with a text list of required items. In come cases the list will made up of a variety of items with some requiring an additional action before being selected. Rather than a mixture of items, sometimes you will be require to find a set number of one particular item or find items that can be paired in some way.
While most of this game is played out within the grounds of Rainheart Castle, it seems odd that the often married and then widowed Richard, only makes brief appearances at the start and end of the game. You could easily forget that Richard was a major element of this game. But forget Richard and enjoy the rest of this visually impressive adventure as you free Sophia, Daniela, Rosemary, Larena and Jennie from their undeserved fate.
I have seen this game advertised for £2.85 from Amazon. The game requires a 800 MHz processor with 512MB of RAM and 380MB of hard disk space running Windows XP and later.
Gravely Silent: House of Deadlock Collector's Edition (PC DVD),