What Happened to Halloween?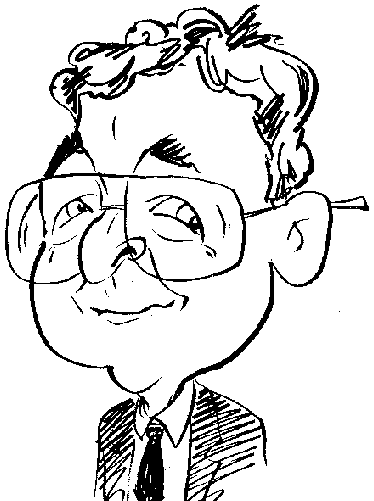 Review controls
Available from GSP, now part of Maximum Games, Evil Pumpkin: The Lost Halloween sets you the task of discovering what happened to Halloween.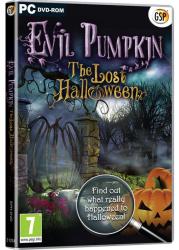 click image to enlarge
Developed by Two Desperadoes, Evil Pumpkin: The Lost Halloween is a Hidden Object Adventure game. This game is set in the city of Dern, a location that, for some reason, has been ostracised from the Halloween community. You are cast in the role of a young boy named Lemuel Barnabus who is tasked with the challenge of discovering what has happened to Halloween and help the residents of Dern.
Along with the main offering, the Evil Pumpkin's main menu screen gives you access to a series of extra facilities, some of which are available immediately. You can check out Achievements (initially blank) plus view various wallpapers and concept art. When the main game has been completed you can view a TAS section which provides Totally Accurate Statistics and replay the various video sequences used throughout the game.
Before entering the strange environment of Dern, you need to create a game profile for yourself. This profile will record your progress in the game and allow you to set the volume levels for background music and sound effects including the spoken dialogue which accompanies the printed text used in this game. You can also opt to play the game in full screen mode and view the different types of cursor used in the game. These cursors indicate when you can zoom in for a closer look, pick up an item, interact with an object, conduct a conversation and move in a particular direction.
There is a choice of three difficulty levels with this game. The easiest level is Casual mode. With this mode you get the fastest recharging of the Hint and Skip features although, compared to several other titles it is not particularly speedy. Active zones and Hidden Object scenes will be indicated by sparkles. When you discover a map, it will indicate those locations where a task needs to be completed. A penalty will be imposed if you over-indulge in mis-clicking during Hidden Object game play.
Adventure mode has a slower recharge speed for both Hint and Skip features. Active zones will not be indicated and there will be no Hidden Object scenes. Locations requiring actions will continue to be indicated on the map. The hardest mode, entitled Epic Adventure, does not give you any Hints or Skip features plus there are no Hidden Object scenes. The map feature continues to indicate locations where tasks need to be completed.
As mentioned earlier you are cast in the role of Lemuel Barnabas who could be described as a scallywag who enjoys getting into trouble and poking his nose into everything. Helping Lemuel in his exploration of the mystery surrounding the city of Dern is a talking owl named "Who" who claims he is not a talking owl but instead that Lemuel is a listening boy after finding a magic book. Lemuel also finds a Gizbelt for holding those tools that he collects which can be upgraded. You will need to switch between the regular inventory and the Gizbelt when necessary.
Running across the bottom of the various well-drawn, story-book style scenes are the tools available to you when Lemuel is exploring the game's environment. Taking up a central position are the interchangeable inventory and Gixbelt features with access points to the game's shop where purchases can be made. There is a journal recording your discoveries including a map and your current task on the left side. The rechargeable Jack-in-the-box Hint feature is on the right.
Those who opt to play in Casual mode will encounter Hidden Object scenes where you will need to find certain items within a cluttered environment. These items will either be presented in text listed format or as silhouettes. In some cases you will need to perform an additional task before certain items can be selected. You will be rewarded with one of the items found when completing a Hidden Object scene.
The game's developers have produced a good mixture of puzzles and mini games. Some of these items are variations of familiar offering that I have seen before while others were completely new to me and sometimes sorely tempted me to select the Skip option. Evil Pumpkin: The Lost Halloween requires a 2GHz processor with 512MB of RAM and 710MB of hard disk space running Windows Vista and later. I currently do not have any pricing information for this title.