Broken Heart Saga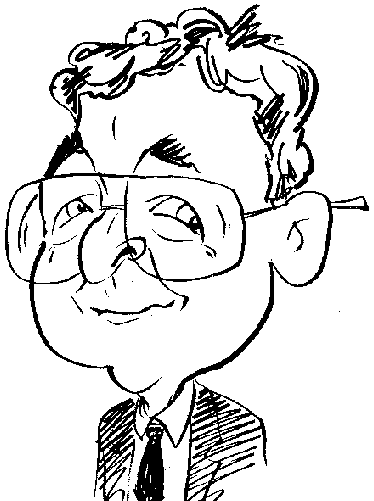 Review controls
Are you up to facing a monster whose mode of transport is a flying buffalo?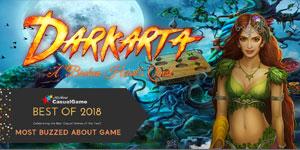 Categorised as a Hidden Object Adventure title, Darkarta - A Broken Heart is a game developed by TuttiFrutti Interactive that is available in Platinum Edition format. The product's main game is based around the trials and tribulations of a family of three. This family, made up of your on-screen persona, Mary, her husband James and their young daughter Sophia, find their troubles starting on a trip to visit their grandfather when they encounter a monstrous creature riding a flying buffalo. This creature turns out to be the Darkarta of the game's title and it kidnaps Sophia thus creating the opening gambit.
Along with the main game this title comes with a number of bonus items to enhance the product's appeal. Some of these items, such as Concept Art, Wallpaper, Music, Collected Memories and Achievements, can be accessed immediately while others require progress made in the main game prior to any replay of cut-scenes, mini games, a Shangri-La chapter and Hidden Object scenes. Also included in the bonus section of this product is a digital comic book entitled Nagin.
Before joining the family at the start of their adventure, you can create profiles to let different people play the game plus make certain adjustments to the game playing environment. Different volume levels can be set for music, sound effects and voice dialogue delivered by voice actors. The game can be viewed in full or wide screen mode with a special cursor that changes shape to indicate when different actions are available from its current position in scenes that make up the game.
There is a choice of four different difficulty levels to suit various skill abilities. You select from Casual, Advanced, Expert or Custom. Depending upon the chosen level, you get different rates of charging the Hint and Skip features plus the use of sparkles to identify active areas and the presence of Hidden Object scenes. Different information will be provided on the game's Map feature.
Arriving on the island base, without Sophia who is already in the clutches of Darkarta, you are faced with scenes that are overlaid with various tools arranged across the bottom of the screen. A centrally positioned Inventory will store items collected until they are required for use or needed for further examination. To the left of the Inventory is a Diary and a Map that can transport you to previously visited locations. The Diary contains a mine of information that is divided into Journal, Objectives, Map and Character sections. The latter section is further sub-divided into the different branches of the Creek family with groups classified as Snake Clan, Eagle Clan and others. Situated to the right of the Inventory is the Hint feature represented by a peacock whose feathers indicate when it is ready for use and a link to the game's Strategy Guide.
Delivering the story line and creating a challenging environment. the game features well-drawn scenes with appropriate animations. As you move around the various locations, you will encounter animated characters who communicate via spoken dialogue, Hidden Object scenes and mini game puzzles. While Hidden Object game play follows the standard pattern of listing its required objects in text format or represented by silhouettes, it does have an inclination of including a puzzle task as part of the task list. Instructions regarding these tasks are not always forthcoming. In some cases you will be given the opportunity to switch to Match 3 game play rather than deal with the Hidden Object factor.
Mini game puzzles appear throughout the game. They are varied in type and difficulty. Sometimes logic will be required to complete them but there will be occasions when hand-eye co-ordination will be required. A Skip option becomes available after a short delay.
While collecting items for the Inventory, you will need to be on the look out for 28 morphing objects scattered throughout the game. There is also a third type of item that can be collected. This type is referred to as Memories. They tell of instances from the past. Once found Memories will be stored in a special room.
Darkarta - A broken Heart is certainly a challenging gaming experience with its mixture of adventure action and puzzles. I downloaded my copy of the game from Gamehouse.com where it is priced at $19.99. The game requires a 2.0 GHz processor with 1024MB of RAM and 1.65GB of hard disk space running Windows 7 and later.
Darkarta - A Broken Heart's Quest Platinum Edition | GameHouse