Uncovering Images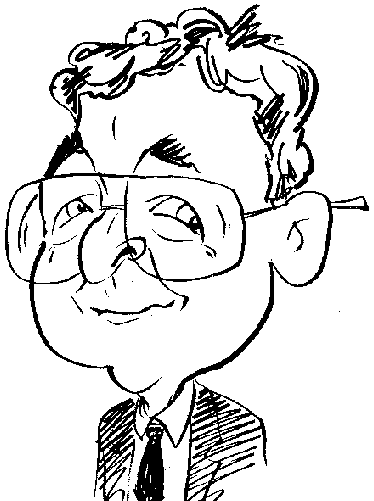 Review controls
Usually a map can be used to reveal the location of treasure but in this case the map finds itself replaced by numbers.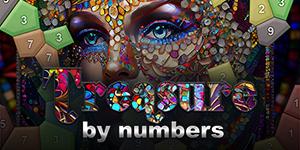 When I came across this next game in my review schedule I thought its title gave an indication that this was another entry in the Nanogram genre of game play. It was an easy mistake to make as Treasure by Numbers evoked a scenario of creating mosaics in a grid like structure by following numeric clues but I was clearly mistaken. Yes the title involves creating images through the use of numbers but, in this case, you are required to remove numbers in a set format by following the time honoured pattern. Logical thinking and powers of deduction have nothing to do with this game's process.
Developed by Seven Sails, Treasure by Numbers follows the fairly standard route of creating profiles to record the progress of different players. Adjustable levels of volume output for music and sound effects can be applied. Options are available to view the game in full screen mode using a custom cursor as you reveal a series of highly stylised images that form the basis of this title.
Initially each image will be displayed covered by 96 stones. Each stone will bear a number from 1 to 9 and be coloured to match its number designation. Running down the left side of the main display is a panel featuring an option to change certain settings and exit the game plus a grid showing the nine single digitals and a Hint option that I found was hardly, if ever, used when it came to identifying the next stone to target.
Using the grid as a guide, with the numbers being highlighted in turn, you are meant to click on the appropriate numbered stones so they are removed one-by-one to uncover what lies beneath. There is no need to worry about clicking the wrong stone as only those stone bearing the correct number will be affected and removed. Once all the stones number 1 have been removed then you can move on to tackle and remove stones bearing the number 2 and so on.
You are even given a different sound effect to indicate when you need to move on to the next number in the sequence. As you make progress you are even shown a constantly update on how many stones of a the current number remain to be removed. It is almost as if the game was determined you were not allowed to make a mistake.
As you quickly come to understand, the numbered stones have to be removed in numeric order that is set by the highlighted grid number. You do, however, get some say or freedom of choice in the order in which you tackle the 64 images that provide the game with its reason d'être. While visually impressive, there is very little you can do with these images once uncovered unless you want to go through the revealing process once again.
This title does have one slightly redeeming feature. From the initial Options screen you can increase the number of stones used to block each of the stunning images. You can increase the number of stones, not by a set number, rather by using a set percentage which can be 38%, 75% or 100% with the extra stones forming an additional layer. This layer, which is only revealed as the stones on top are removed, are randomly numbered from 1 to 9 and are of a consistently coloured grey. These stones have to follow the highlight rule and can only be removed when their number matches that of the highlighted one.
Eye-catching in its imagery, I can not help but feel that there is a game somewhere in Treasure by Numbers but I was unable to detect it. If you want to improve your basic number recognition then this game can be downloaded from Gamehouse.com where it is priced at $9.99. This game is also available from Big Fish Games priced at £7.85. The title requires a 1.0 GHz processor with 512MB of RAM and 194MB of hard disk space running Windows 7 and later.
Treasure by Numbers | GameHouse