Visiting Budapest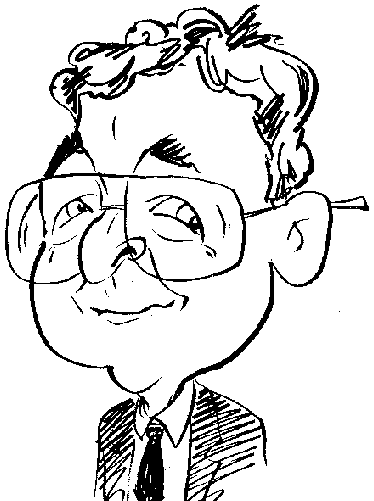 Review controls
Mixing travel and mosaic creation is the aim of this next game.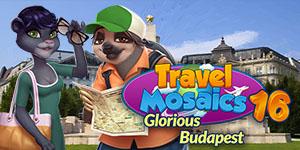 As its title indicates, Travel Mosaics 16 - Glorious Budapest combines elements of travel, Budapest and nanogram creating game play. Developed by Jet Dogs Studio, this puzzle title allows different people to play the game through the use of profiles to record their progress. Adjustments can be made to the volume levels used for background music and sound effects with the game being viewed in full screen mode with a custom cursor. Other options allow you to select from several choices regarding the appearance of the tiles used in the creation of the mosaics with different symbols for unwanted tiles and either a dark or white background.
The game can be played in a choice of four different levels, namely Easy, Normal, Difficult or Intuitive. Various features, such as the presence of a colour palette, identification of unwanted cells and when such cells are marked. As its title indicates, the Intuitive levels is somewhat different, It allows for tiles to be misplaced. You then need to carry out your own correction and deal with your mistake when appropriate.
Spread out over 14 areas of Budapest, which incidentally did not exist before 1873. It was created when the towns of Buda, Obuda and Pest came together to form this fascinating capital city. Each area, such as Heroes' Square, Fisherman's Bastion and Statue of St. Stephen, consist of ten challenges. The first nine tasks in each set concern building up a mosaic relating to a feature of the area. The set is completed with a mini game puzzle as you attempt to arrange sections of an image so that they come together to form a scene or match images on face-down cards.
While staying with the basic concept of using numeric clues to guide the placement of coloured tiles to create a mosaic type image, some variations have been included in the game play. These variations show themselves in the different difficult levels. I have already mentioned one major difference with Intuitive when tiles can be incorrectly positioned. Another variation occurs in Easy mode when the lack of a colour palette means the software gets to choose the tile colour rather than yourself.
Making sure you get the full benefit of the tour of Budapest, you are accompanied by a team of experienced guides. Before visiting each of the available areas, you will be provided with interesting titbits of information from members of the team of guides. A cine-camera icon, available on nanogram screens, will allow you to replay these information interludes at a later time.
Providing assistance to help the player position the tiles need to create the mosaics are a couple of power-ups. They are located on a panel to the right of the main mosaic grid. While the hammer power-up will reveal the content of a cross shape over a designated area by the player, the sun power-up will identify a randomly selected cell. These power-ups will recharge themselves as progress is made in the creation of the mosaic.
The game's graphics verge more towards that of a storybook style appearance but it does suit the overall gaming experience. While not as content rich as some other nanogram titles I have looked at, Travel Mosaic 16 - Glorious Budapest combines some challenging game play and has informative facts regarding its travel location. I downloaded my copy of the game from Gamehouse.com where the title is priced at $9.99. The game requires a 1.0 GHz processor with 512MB of RAM and 225MB of hard disk space running Windows 7 and later.