University Studies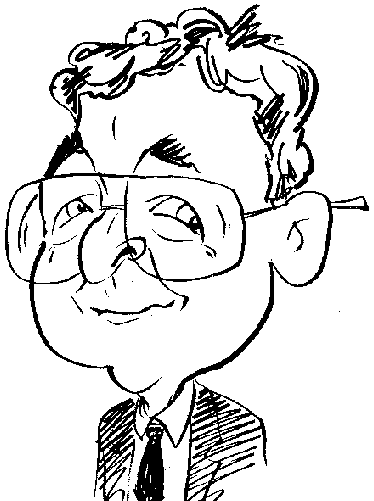 Review controls
Can you help our virtual hero as he survives his time at a special university?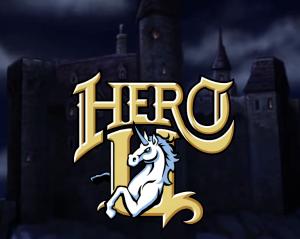 click image to enlarge
Gamers of a certain age, and even older, might well recall the excitement and thrill of playing the Quest for Glory series of adventure RPGs titles. Now, some twenty years later, is the opportunity to return to this environment created by Corey and Lori Cole and relive their previous obtained glories with a sequel offering. This opportunity is brought about with the release of the husband and wife team of Corey and Lori Cole's latest production entitled Hero-U Rogue to Redemption.
The game casts you in the role of Shawn O'Connor who is an easily-led character of less-than-moral standing trying to survive in the City of Calignia on the isle of Sardonia. In an effort to be accepted by the local Thieves Guild and come under its protection, Shawn sets out to steal a special coin artefact from a building. Little does he know, whether his thievery is successful or not, what fate has in store for him. Breaking into the building and subsequent searching does allow you to become familiar with some of the actions available to you and the game's style of play.
The mouse cursor will control the movement of your character in this 2.5D environment and identify points of interest. When action is required, a list of numbered possible alternatives will be displayed. You can either try out all of the alternatives or select one or more that might seem the most useful. In this way Shawn should complete his first task with appropriate inane comments before leaving the scene of the crime.
But escape is not that straightforward. Shawn runs into a mysterious stranger who appears to know a great deal about Shawn. In one of his more enlightened moments, Shawn comes to the conclusion that the stranger's suggestion is more appealing than time in jail and so Shawn enrols at the Hero University. Thus Shawn becomes the final and sixth member of the Hero-U's unofficial Rogues team or, as they are often referred to as "Disbarred Bards". These are the students who were felt to be too unskilled to be a warrior, not smart or magical enough to be a wizard, not good enough to be a Paladin or lacking the musical or acting talent to be a Bard.
With the university taking up a major centre-point for the action, Shawn sets about exploring the different areas and encountering other characters, some of which are not exactly human, despite an obvious lack of other students milling about the corridors. Maybe they were deliberately keeping out of sight from those considered unworthy of their attention such as the "Disbarred Bards".
Shawn locates the dinning area, library, his dormitory, which he shares with one other student, and a training area to improve his physical skills. It is at this training area where Shawn can increase his strength with weights, knife throwing ability and rope climbing skills plus travelling along a tightrope. As Shawn moves around the environment, his speed can be adjusted from a run to a walk plus the ability to sneak when in fight mode or trying to avoid detection.
Along with the printed text used for the dialogue between Shawn and the various characters, which he comes into contact with, represented by head shots of those taking part, the game features a couple of panels with options that allow you access to the different aspects of the game. You can quickly call up system information plus details regarding Character, Reputation, Inventory, Equipment and a Journal with sections for diary, tasks and achievements. As usual with games of this genre, there is an option to save the game on a regular basis so that, when necessary, you can step back in time to a previous position.
It quickly becomes obvious that Hero-U is not an educational establishment which adheres to a no-running in the corridor as this is Shawn's preferred mode of getting about as he improves his status, strength and skills. As well as his studies in the classroom and library, Shawn does manage to find time for more leisure activities. Among available past-times are those of playing cards, pool and darts plus visiting the local store where items can be bought and sold. Also Shawn does seem to enjoy the activity of hunting and killing the Dire Rats which inhabit certain areas of the university.
There is also an occasional monster which will have to be dealt with as Shawn copes with everything thrown at him during the 50 days that make up a semester at Hero-U. Shawn always has the option to call on others for help and hopefully this will not interfere with his own personal development. So can you aid Shawn as he attempts to reach redemption in the cellars, caves and catacombs integrated in the Hero-U universe?
Available for platforms such as Linux, Mac, PC and Switch, this Transolar game can be downloaded from GOG priced at £23.79. Specifications for the Windows version of the product, on which this review is based, call for a 2.0 GHz processor with 4GB of RAM and 4GB of hard disk space running Windows Vista and later.
Hero-U: Rogue to Redemption | A new adventure by the creators of Quest for Glory.