Haunted Places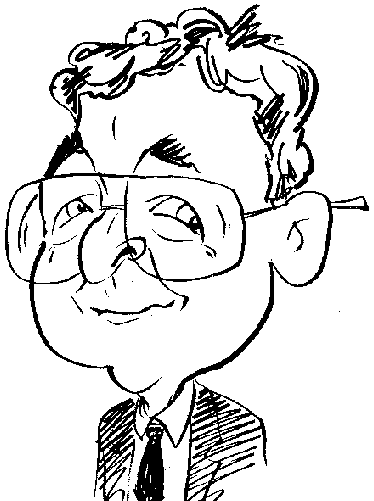 Review controls
Can you survive and escape an evil presence in two manor houses?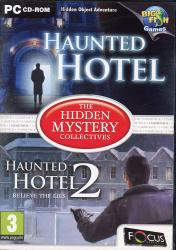 click image to enlarge
Forming part of the Hidden Mystery Collective series, this next package is made up of two Haunted Manor titles. Developed by Top Evidence, these two games are Lord of Mirrors and Queen of Death. Both titles belong to the Hidden Object Adventure genre and offer the player the opportunity to create profiles, adjust volume levels and view the action in full screen mode.
Haunted Manor - Lord of Mirrors
Your role in this game is that of Stan Riddle who has built up a reputation of not being able to resist a dare. The latest such dare concerns entering and exploring an abandoned manor situated on the edge of town. Getting in proved easy but events took a different turn as a mirror entered the picture and Stan was drawn into a different environment in which mirrors ruled as the souls of residents were taken over.
Providing assistance, to aid you in your guise of Stan, are tools arranged across the bottom of the screen. Situated on the left are short-cuts to reveal the next task and show the latest stage of completing the various mirrors in order to escape this trap. Positioned in the centre is a panel displaying your inventory which can, at appropriate times, switch to show those items required to complete the current task. A mouse click will allow you to change between these two views. Completing the tool arrangement is a Hint feature sitting on the right. The mouse cursor will also provide assistance as it changes shape to indicate when certain actions are possible.
The game is room based and heavily reliant on a series of task. Stan will need to be guided to meet others trapped within this mirror environment. As help is given to these characters, with dialogue in text format, Stan will be rewarded with a shard of a mirror which needs to be reconstructed. Other mirror will have their part to play as they provide the link to the next room in Stan's journey. In many cases these mirrors will need to be cleaned before they can be accessed.
Numerous tasks will need to be completed. You might need to reconstruct a reflection of a note, fix a fuse box or light a gasoline lamp. Other tasks include making a pizza, replacing items in a reflected position and matching symbols. There is also Hidden Object game play combining a cluttered scene with a text list of items that need to be located.
Haunted Manor - Queen of Death
The second title in this pack places you in the role of a young girl named Christie. After receiving a worrying letter from your twin sister, Stella, you go to your family home to discover your parents are dead. You then learn of the legend of the manor which concerns the presence of evil-causing strange creatures and appearance of ghostly bodies.
Taking a more standard approach to Hidden Adventure game play, this game combines moving between different linked locations with a combination of puzzle solving and Hidden Object action. Offering assistance with these tasks are an inventory and Hint feature positioned at the bottom of the screen. Further assistance is provided by a mouse cursor changing shape when it is over areas to explore and sparkles to indicate the presence of Hidden Object scenes.
While most of the game action is based around the home manor house, you will also need to explore areas of the grounds, check out a mine and explore an underground crypt. As you search for parts of a fresco and certain ingredients to create a potion, you will have to correctly place punch cards, guide a ball through a maze, match symbols and arrange gears to rotate in the correct direction. A Skip option becomes available should a task prove too difficult.
Hidden Object game play combines a cluttered scene with a text list of twelve items to discover. Most of the text entries will be coloured cyan with an occasional entry coloured in green to indicate that some action will be required before it can be selected. One of the discovered items will become your reward for completing the scene.
Throughout the game you will encounter family photos which have a habit of morphing into images of monsters. This morphing effect can also occur when you encounter images of a creature of what you believe to be your sister, Stella, but it isn't. So just keep on exploring the environment.
It was a close call but I would have to vote for Lord of Mirrors as my choice of which title I enjoyed playing the most. It seemed better constructed and followed a set pattern of action. This two-game pack calls for a 2.0 GHz processor with 1024MB of RAM and 847MB of hard disk space running Windows XP and later. I have seen this product available on Amazon priced at £4.73.