Vacation Greece & Turkey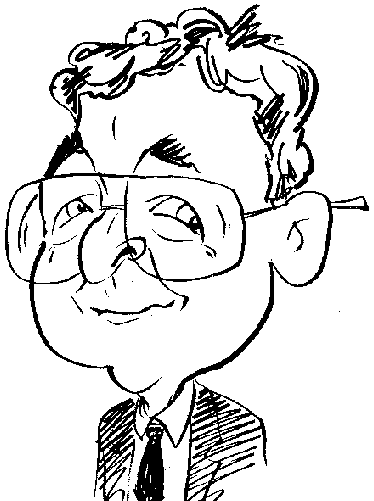 Review controls
Put your puzzle solving skills to the test as you check out Greece and Turkey.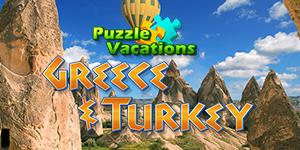 Tiny Little Lion has expanded the range and reach of its vacation offerings. Following on from Ireland, which was its starting point, this gaming software development company then move on to Japan as the focus of its puzzle based view of its virtual travel agency. Now the company has taken a look at the dual pairing of Greece and Turkey as the source area for its collection of puzzle type challenges which is entitled Vacation Puzzles - Greece and Turkey.
Prior to setting off on this journey to the Mediterranean area, you can set up profiles to record the progress of different players, adjust the various volume levels and opt to view the game in full screen mode with a choice of nine resolution settings. When tackling the game's various puzzles you can select from seven different coloured backgrounds on which to conduct your puzzle solving skills. Further selections will also play a part on a regular basis as you decide from the different options available to the player when opting for the choice of puzzles.
The game is based around the choice of over 120 images depicting typical Mediterranean scenery. These images have been grouped into seven different categories under headings that include Art, Landmarks, Scenery, City, Food and Animals. The images in each category can be scrolled through and viewed in groups of four before making your chosen selection.
Image selection is just one more step in the puzzle creating progress of this game. You will need to decide whether you will be faced by a Jigsaw or Swap type of puzzles. In either case, this choice will then open up even more selection options. You can select from 26 different shapes used when producing the Jigsaw pieces. These shapes include animals, blobs, irregular rectangles, split circles, ripples or even the standard traditional shape familiar to Jigsaw puzzlers.
Depending upon the choice of image and the shape chosen for the pieces, you will have the option to select from different amounts of pieces making up the puzzle. Further options allow you to opt whether to include a rotation feature with the pieces plus selection from various amount of Hint assistance offered to the puzzle solver.
A similar process will be available if you opt for the Swap type of puzzle. This type of puzzle requires you to switch around elements of the image to produce the finished article. The choice of elements or pieces could be any shape you might care to image. Among the various different shapes are stars, rectangles, octagons, crosses, diamonds and strips or bands of the whole image. You can also select from a choice of how many pieces, the rotation option and how much help will be on offer.
Having made your choices, the chosen image will them be shown on the work area before it is converted into the user-defined puzzle that is ready for the player to begin the reconstruction process. Running down the left side of the work area are various tools covering tasks identified as Home, Settings, Shuffle, Hints, Guide and Table style for Swap puzzles. These tools are increased by Preview, Pop-up, Recenter and Zoom options when Jigsaw mode is selected.
Completed puzzles can be saved and used as Wallpaper. You also get some relevant information regarding the image or general area it represented. Did you know that a Balik Elmek is a Turkish fish sandwich made from either mackerel or sardines garnished with lettuces, tomatoes, onions and condiments on a bread roll - a bit different from my favourite bacon roll from Greggs. Another snippet of information informed me that the empire of Alexander the Great stretched from Greece to India.
With its mixture of Jigsaw and Swap puzzles with a plethora of settings, this title should appeal to puzzle lovers everywhere. I downloaded by copy of the title from Gamehouse.com where it is priced at $9.99. You can also download the game from Big Fish Games where it is priced at £7.94. The game requires a 2.0 GHz processor with 4096MB of RAM and 415MB of hard disk space running Windows 7 and later.
Puzzle Vacations - Greece and Turkey | Big Fish (bigfishgames.com)