Stormtrooper Kit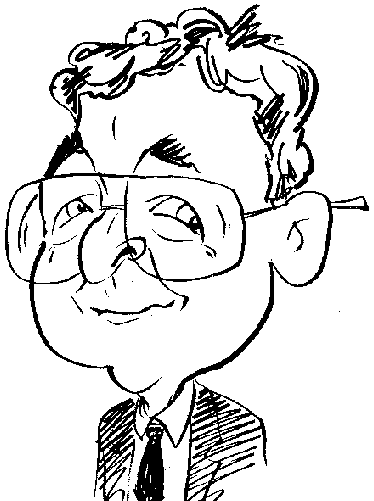 Review controls
Join the Empire with your camera snapping key-ring.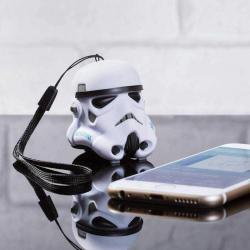 click image to enlarge
Like many, no doubt, I can still remember my first encounter with the world of Star Wars, Hans Solo, Princess Leia, Luke Skywalker, Darth Vader and the other iconic characters who existed "A long time ago in a Galaxy far away". It was a cold Sunday evening as I joined the queue of eager cinema goers to see what the future held for us according to the imagination of George Lucas.
It was only much later did I discover that I had a tenuous (and I do mean tenuous) connection to one of the characters appearing in this film series. I actually grew up around the same time and in the same northern city as Anthony Daniels who played C-3PO in the film. We never met when growing up but we might have walked passed each other in the course of a normal day's activity.
Who would have thought that over 40 years later this film series would still be going strong with new releases, a variety of characters and locations plus marketing opportunities. To coincide with the release of The Last Jedi film, you can show your allegiance to the forces of the Empire with your own original Stormtrooper helmet. Designed by Thumbs Up (UK) Ltd., this Stormtrooper helmet is based on the original moulds created by Andrew Ainsworth of Shepperton Design Studios for the first Star Wars movie.
Fortunately, in order to keep your allegiance secret, just in case you happen to bump into a rebel supporter, the Stormtrooper helmet, forming the subject matter of this review, is pocket sized. With dimensions of 54.4 x 53.9 x 56.9 mm and weighing 56.9g, this version of a Stormtrooper helmet has a dual purpose (triple if you want to include its use as a membership badge for the Dark side) of a key Sing with lanyard cord and, wait for it, an easily portable Bluetooth speaker that I am currently listening to as I write this review.
While easily recognisable, due, no doubt to the use of the original moulds, as a Stormtrooper helmet when held up the correct way, turn the unit upside down and you get a grinning frog emerging from a box. Located on the rear of the helmet is a micro USB port which, in conjunction with a supplied, rather short, standard-to-micro USB lead, is used for charging the internal 3.7V 300mAh battery. I felt that connecting a lead to this port was rather fiddly no matter which lead I used for the purpose. A certain amount of jiggling was required before a lead could be inserted and charging could begin.
A power button, located on the rubber base of the helmet, will need to be depressed for three seconds in order to power up the speaker device and activate the Bluetooth pairing process. The connected smartphone, whether of the Android or Apple fraternity, will need to look for and pair with "STMTRPSPKS" with the Stormtrooper helmet making an appropriate sound effect to indicate when a connection was established.
If you need to adjust the volume level delivered by this 2W device then this action will need to be carried out from whatever source is supplying the audio stream as the Stormtrooper helmet does not possess this particular facility. However the Stormtrooper helmet can accept incoming calls and a built-in microphone can be used to make calls plus it also has the capability to act as the means to activate the smartphone's camera feature and capture images. This latter feature is achieved by pressing the power button on the base of the Stormtrooper helmet.
For a small pocket-size device, this Stormtrooper helmet performs well. On a single battery charge, I managed to get almost five hours of music. My only real criticism of the product is the use of the small type face for the instructions sheet which meant I was reduces to using my magnifying glass to read its content. This Original Stormtrooper Mini Bluetooth Speaker is listed at £10.94 from Amazon and would make a great impulse buy for a Star Wars fan.