A Pack of Five Games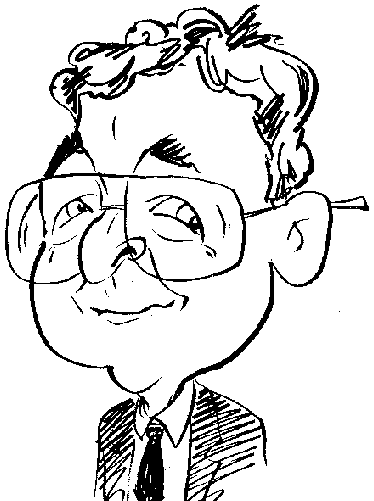 Review controls
With this next product you can settle down to lengthy sessions of game play with five different titles.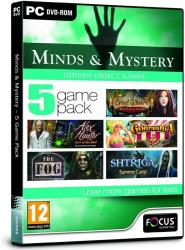 click image to enlarge
Minds & Mystery brings together five titles from the extensive Alawar catalogue. The first of these titles that I looked at is entitled The Fog. Developed by Cre Bit, this title belongs to the Hidden Object Adventure genre that has the usual options of creating profiles and adjusting elements of the gaming environment with a choice of playing in Novice or Expert mode.
The game starts as a mother and daughter are driving along a road when spikes in the road cause the car to crash. When the mother, Susan Wild, recovers consciousness she finds her daughter has disappeared. You take over her role and set about exploring the surrounding area. However your character does seems to be more interested in discovering secrets regarding a military establishment, experimenting in transferring the souls of dead people into living bodies, than finding the missing daughter.
To aid you in the search a journal will record your findings and an inventory will store items that are collected until you need them. You also get a Hint feature and a cursor that will change shape to indicate when different actions are possible.
Along with much moving around the different areas, the game has numerous mini game puzzles including those that involve codes and numbers. Hidden Object game play combines cluttered scenes with a text list of items to locate. Some of the required items will need to be combined with another item before they can be found.
With a title that I would struggle to pronounce, Shtriga also belongs to the Hidden Object Adventure genre. Developed by Game Cartel and subtitled Summer Camp, this game places you in opposition to Shtriga who is an evil spirit from a bygone age. This spirit, which leaves its grave during the night, can turn anybody to stone. While usually adopting the appearance of an old woman, Shtriga can appear as an animal or various human forms. Shtriga original home was used as the site for the Summer Camp on which this game is located.
You have been hired to search for a young boy, named Peter Wilson (a familiar name), by his mother. Peter, like several other boys, has gone missing from the Summer Camp which has been closed down and seemingly abandoned. With a mixture of mini game puzzles, Hidden Object scenes and Adventure game play with numerous tasks needing to be completed, Shtriga can present a challenge.
A map of the various parts of the Summer Camp is provided but you will still need to explore other areas not featured on the map. The mini game puzzles, which tend to be featured to block progress in certain areas, are varied in type and challenging. A Skip option is available if a puzzle proves too difficult. Hidden Object scenes consist of a cluttered area with a text list of objects to be found.
This game lets you to create profiles to allow different people to tackle the game plus you can adjust options to adjust the gaming environment. The game can be played in Casual mode with highlighted areas and a faster Hint feature recharge or Expert mode with a slower recharge rate and no highlighting sparkles.
The third title in this bundle is Gourmania 3 Zoo Zoom. As it titles indicates, this game features elements of food and animals. What might not be so obvious initially is the Hidden Object aspect and management features build into this offering. You do have the usual options of creating profiles for individual players, adjusting volume levels and viewing the game in full screen mode.
You are cast in the role of Victoria who has been set the task of developing her traits of courage, resilience, dexterity, tranquillity and power found in members of her family. These traits are usually associated with the Tiger, Zebra, Monkey, Seal and Bear which explains the Zoo aspect of the game's title. To achieve these traits, you will need to run a restaurant divided into areas for Mexican, Home, Bavarian and Hungarian style food. Recipes for each type of food are provided and this is where the Hidden Object aspect of game play comes in as you will need to find the required elements from a cluttered array of food stuffs to prepare meals for paying guests.
The money earned from the restaurant can then be used to build up a Zoo type arrangement. Walkways, flower beds and animal pens can be purchased with the latter populated with appropriate creatures as you achieve the required traits. While enjoyable, this game does seem out of place with the other titles in this collection.
Developed by Skywind Games, Cruel Games: Red Riding Hood introduced me to a character referred to as the Storyteller who has a habit of wearing a weird wolf mask. As well as creating profiles to record the progress of individual players, you can adjust the volume levels for background music and sound effects plus opt to view the game in full screen mode. The game can be played in Casual mode with a faster recharge of the Hint feature and sparkles highlighting interactive areas or Expert mode with no sparkles and a slower recharging rate.
In this game you are cast in the role of a young woman whose favourite coat is red resulting in her being referred to as Red Riding Hood. The Storyteller sends her on a wild goose chase to rescue her boyfriend Kevin. With numerous messages left laying around, you have to explore several locations, solve puzzles and tackle Hidden Object scenes The game sticks to a standard Hidden Object format of combining a cluttered scene with a text list of objects to find.. The various locations are well-drawn and contain a series of challenging puzzles that mainly suit the story line. Assisting you in your search are a journal recording your findings, a map of the current area plus an inventory and a Hint feature.
Completing this pack of five games is Alex Hunter - Lord of the Mind. Unlike the other titles in this pack of standard versions, the Alex Hunter offering is the Platinum Edition of this title. As usual with Platinum Edition games, a number of bonus items are added to the main game. Some of the bonus items, such as Wallpaper, Achievements and a Strategy Guide walkthrough, are available immediately. Others, such as Music, Sketches and a bonus chapter, require the main game to be completed before access is granted. There is also a Secret Room which requires you to find at least 25 of the 35 symbols dotted throughout the game before you can enter it.
This game can be played in either Casual or Expert mode. The former offers a faster recharge of the Hint feature and helpful sparkles. Playing in Expert mode means making do without sparkles and a slower recharge rate. Along with well-drawn graphics and dialogue delivered by voice actors, the game mixes together cut-scenes which can be skipped, challenging puzzles, Hidden Object scenes and numerous tasks as you try to discover a certain Professor Patterson who is rumoured to have developed a method to control the minds of others. Hidden Object game play makes use of the familiar combination of cluttered scene with a text list of objects to be found. If an object is listed in red then an additional action will be required before the item can be found. I did feel that some of the tasks in this game had more to do with padding than being necessary to the game's story line.
To help with the completion of the tasks making up this adventure are a journal recording your findings, a map that can transport you between locations, an inventory, Hint feature, walkthrough guide and a puzzle solver button. The game's puzzles generally fit the game's theme and should get you thinking.
Installing the full complement of games will require 3305MB of hard disk space. Other specifications include a 2.5 GHz processor with 1024MB of RAM running Windows XP and later. An Internet search for this product revealed a copy of this game available for £4.50.