TCL Branded Handset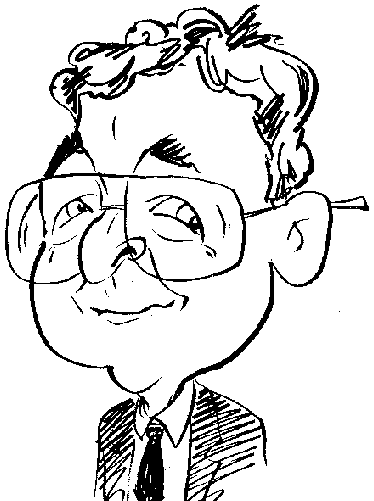 Review controls
Looking to brighten your view of the virtual world, TCL offers a new range of handsets.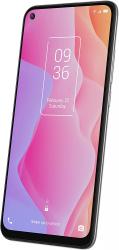 click image to enlarge
While maybe not as well-known, or on the tip of the tongue, as some high profile companies, TCL Communication does design, manufacture and markets an expanding portfolio of mobile devices and services worldwide. Adding to its range of mobile devices, TCL Communication has launched its TCL 10 series of mobile smartphones. This series is made up of the 5G, Pro and the 10L model which is the subject matter of this review.
The TCL 10L is available in a choice of Mariana Blue or the Arctic White of my review sample. The handset comes supplied with a third-pin plug and standard-to-Type C USB lead for charging purposes. You also get a transparent plastic cover shield that clips over the rear of the unit. Completing the package is a rather brief Quick Start Guide and Warranty information document plus a pin-prick tool to open a pop-out tray for inserting a SIM card.
Sticking with the usual candy bar shape, the TCL 10L handset has dimensions of 162.2 x 75.6 x 8.4 mm (H x W x D) and weighs in at 180g. With a barely there bezel, the 6.53 inch FHD+ display delivers 1080 x 2340 pixel resolution with 355 PPI and a screen-to-body ratio of 91%. Designed by TCL, this capacitive 10 touch-point screen uses the company's NXTVISION visual technology to deliver improved colour clarity and contrast. TCL believes this display technology will generate great colour accuracy making it difficult to detect a difference between real life and the captured image. My recently decatarised eyes failed to detect any differences so I have to agree.
Positioned on the right side of the handset, where I would expect to find them, are the volume level controls and a power button. On the opposite side is a smart control option that can be set to perform a certain task depending how often it is pressed. Also on the left is the pop-out tray I mentioned earlier. This tray can house a single or double SIM or a combination of a SIM and micro SD card of up to 256GB of capacity for expanded storage. Located at the top of the handset is a 3.5mm jack socket for attaching headphones, for private listening, while the base of the unit has a Type C USB port that can be used when charging the device's internal battery.
Covered with a white holographic film, the rear of this handset features a camera set-up that consists of four camera lenses and a fingerprint sensor for additional access protection. The four-lens combo is made up of a 48MP, 8MP super wide unit, 2MP macro and 2MP depth units. There is also a front mounted 16MP Selfie camera. The TCL 10L camera facility offers still, video and Selfie captures with selectable features such as panorama, portrait, pro and slow motion modes. It was noticeable that when switched between different mode, this did cause a couple of seconds of image disruption as the unit adjusted to any requested changes. Despite the occasional wait for image readjustment, the still and video captures were of a good standard and I was satisfied with the quality even though four camera lenses did feel a little like overkill.
Designed around a Qualcomm® Snapdragon™ 665 chipset consisting of an octa-core CPU and Adreno 610 GPU, the TCL 10L comes with internal memory of 6GB of RAM and 64GB of ROM EMMC. As mentioned earlier there is an option to expand storage using a micro SD card. Built into the handset are A-GPS, Accelerometer, Proximity sensor, RGB light sensor, torch light and NFC.
Providing the power to drive the smartphone is a 4000mAh battery. TCL has rated this battery of being capable of delivering 49 hours when used with 2G, 34 hours with 3G and 27 hours at 4G with typical use. Using my normal battery test to check out its performance, I played a series of movies on the handset in full screen mode. Starting with a fully charged battery, I was able to view 6 hours and 55 minutes of movies before the battery was drained. Image quality was of a high standard with audio being delivered by a WCD 9370 chipset through a single speaker outlet.
Delivering the bedrock and user interface for this new handset is a combination of Android 10 and TCL's UI that has been designed to adjust itself and the handset's performance to current conditions and the user's needs. While I tend to prefer a vanilla Android experience, I was able to quickly adjust to what was on offer from the handset. I was a little surprised, when first using the handset, to discover that there was an update available on the TCL software for this new product.
The TCL Home screen gives you a choice of initial Launcher screens. You can select either a view of nine large icons or smaller icons arranged with a standard set of five basic tools and a pair of scrollable screens displaying installed apps. You get a choice of static or live wallpapers depending upon your taste.
Although slightly larger than my current smartphone of choice, the TCL 10L felt comfortable in my grip without any noticeable slippage being detected. The screen, while producing eye-catching displays, did have a tendency to collect finger smears and often required regular cleaning. Apart from the previously mentioned minor image distortion when camera settings were change, this handset coped well with a variety of tasks. It may seem that this product is trying a little too hard to compete with more expensive products but it can not be blamed for that. Expect to pay £399 for this product.
At the time of publication the Alcatel TCL 10L handset is available from Amazon for £199.99 including free delivery.