Vacation Time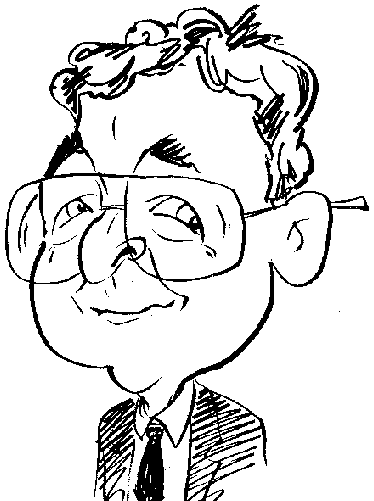 Review controls
Pack your bags with plenty of sun screen as you join a family on holiday.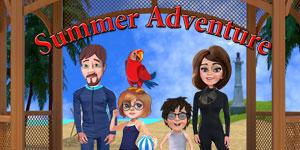 With that strange object in the sky beating down plus the Met Office aggravating tourism chiefs by issuing an amber health warning and advising the public to stay indoors between 11.00 am and 3.0 pm rather than going out and about spending money it does seem appropriate to take a look at a game entitled Summer Adventure which is not to be confused with Summer Holiday. This Summer Adventure game belongs to the Hidden Object genre.
In this game you join an American family on their summer vacation. You are not their only companion as they also take their family pets with them. However before embarking on this collection of visits to "beautiful beaches and lovely landmarks" making up a Summer Adventure, you can create profiles to record the progress of individual players and make adjustments to the game playing environment. Options are available to adjust the volume levels for background music and sound effects plus turn on a mute feature while playing the game in full screen mode in either timed or relaxed game play.
With this game you need to follow a winding path of locations taken by the family on their summer vacation. This path follows a set pattern of a Hidden Object scene being followed by a type of puzzle. At the conclusion of each of the various stages, you are awarded a score and up to three stars although it does appear that Relaxed mode will only grant you a single star. For your efforts
Summer Adventure uses the standard mode of Hidden Object game play. You are presented with a scene that the family might have encountered on their vacation. Arranged across the bottom of the scene is a text list of the items that you need to locate within the scene. Located to the left of the text list is a rechargeable Hint feature while options to zoom in and out of the current scene and access to the game's main menu are on the right side of the screen.
As several of the items in each scene have been integrated as mere shadows into the background, I often found the only way, apart from the Hint feature which sends a stream of stars to a yet undiscovered item, to identify an object, was to use the zoom option. When in zoom mode you can adjust the focus of your current view for a close up as you move up, down, left and right. Switching back to the normal focus gives you a complete view on the current scene.
Following each completed Hidden Object scene, one of the various types of puzzles will need to be tackled. These puzzles are varied in type and difficulty. They are presented with basic instructions and come with a Skip option if any should prove too difficult but, in most cases, this feature should not be required. As mentioned the puzzles are varied in type. For example you might be asked to create a path for the family dog to make its way back to the family using a selection of rotatable pipes or maybe the puzzle might involve completing a jigsaw of a scene.
At one stage I was asked to find a list of "words" in a "word" square except that all the letters on the "words" and "word square" had been replaced by pieces of fruit. Summer Adventure also features a version of the old chestnut game of Mastermind where you need to work out the correct order in which four icons are to be placed in a grid within a few guesses. Generally I felt the puzzle solving was more enjoyable and challenging than the Hidden Object aspect of this game.
I downloaded my copy of this game from Gamehouse.com where it is available for $9.99 after you have checked out a time-restricted trial version. The game requires a 1.2GHz Pentium or similar processor with 1024MB of RAM and 320MB of hard disk space running Windows 7 and later.