Conquering Evil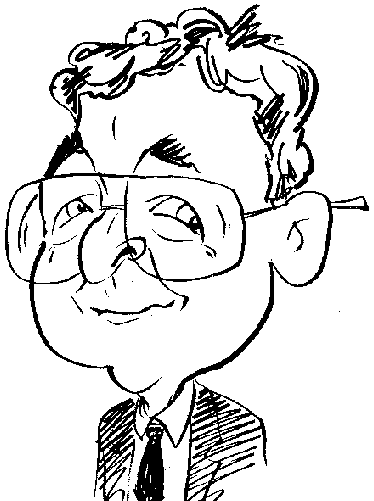 Review controls
Not all games have instant appeal. This next title took a while to draw me into its spell.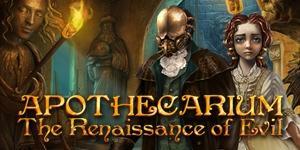 click image to enlarge
Developed by Space Monkey, Apothecarium: The Renaissance of Evil (now there's a title to get your tongue around) is a Hidden Object Adventure game. This city, as part of the game's title might indicate, has fallen under the influence of an evil force in the form of a powerful alchemist who has taken over the lives of others in order to conduct experiments. Your task is to rescue these unfortunates and defeat the wicked alchemist.
The game's main title screen offers a range of options that include setting up profiles for individual players. These profiles store each player's progress plus the volume levels for music, voice, FX and ambience audio and whether to display the game in full screen mode with or without a custom cursor. Three types of game play are available. You can opt for Casual, Adventure or Challenge mode with their different rates of recharge for the Hint and Skip features along with whether sparkles, looking more like bubbles, are used to identify active zones.
There are also options for viewing achievements, tackling puzzles and visiting a store to make in-game purchases. Achievements are awarded for completing specific tasks throughout the game and can be viewed in a trophy room. Puzzles are categorised as mini-games, Hidden Object and Chest. Once completed in the main games, you can replay them from this main title screen. During the game you will receive money for completing tasks or located in the various scenes. This money can be used to purchase upgrade options from the store, some items are available on a permanently basis while others can only be used once.
Rather than offer a linear approach to the game play, this title allows you to explore the city of Apothecarium at your leisure although certain areas and tasks can only be completed once you have located the necessary tools and solved puzzles that block your access. The game opens as you arrive at the city gates and speak to a young girl in order to receive information regarding the current situation in Apothecarium. Running across the bottom of the screen, when in this Adventure mode, are the tools available to you. Taking up a central position is the Inventory which can be set to conceal itself when not needed or be always visible. The Inventory will identify items which can be combined to produce an object required to complete a task.
On the left of the Inventory is a notebook that records details of any clues and other information gathered plus an interactive map. The map contains hints as to where quests need to be completed and also allows you to move between locations. Positioned to the right of the Inventory are the rechargeable Hint feature and any surprise chest you may have located. A surprise chest contains a puzzle that brings a bonus when completed in the form of additional coins or hints. Three different types of puzzles, covering Slider, Form Fit or Shape placement, are used.
As you explore the various scenes, making up the city and its buildings, your mouse cursor will change shape to indicate when specific actions are possible. From time to time you will encounter other characters who communicate with both spoken and printed dialogue. Some effort has been made to ensure that these characters have animated faces although the lip synch does not always match the dialogue. Often fulfilling the requests of these characters will bring a reward of one of the twenty achievement trophies included in the game.
Along with the puzzles found in surprise chests, the game features a number of mini-games. These mini-games, which are varied in type and difficulty levels, come with a Skip feature that becomes available after a period of time. Completing a mini-game brings the rewards of up to three coins, depending upon the time taken.
16 Hidden Object sessions are to be found in this game. In each case you will need to locate a list of items that are to be found within a cluttered scene. As well as normal objects, each scene will contain a number of morphing items that change their shape from time to time. Any item in the list that is coloured orange will either require an additional action or be one of the morphing objects. I found it easier to locate the normal items first before moving on to those that were morphing even though they could be distracting.
Each of these scenes will offer the player the option to switch to Match-3 game play. Depending upon whether you are not a fan of Hidden Object game play or just prefer a change every now and then, you can either opt for Match-3 play all the time or keep switching between the two types of action during each scene. In the end the result will just be the same, with a reward of one of the items being a reward for completing the session.
Apothecarium: Renaissance of Evil did take a little while to grow me. The various scenes are well drawn with appropriate sound effects and appealing animations. With the option to replay the various puzzles, this game should provide several hours of enjoyable game play. I did feel that the game's ending was a little disappointing.
My copy of the game came from GameHouse with a price point of US$9.99. System requirements call for a 1.2GHz processor with 1024MB of RAM and 1.08GB of hard disk space running Windows XP and later.
http://www.gamehouse.com/download-games/apothecarium-platinum-edition