Sony Handset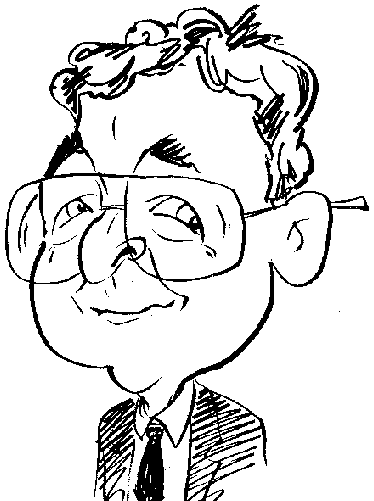 Review controls
With a good looking appearance, this next handset does have some faults.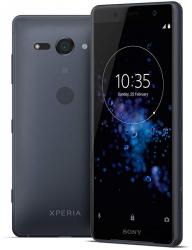 click image to enlarge
Available in a choice of Liquid Silver, Deep Green, Ash Pink or, as in the case of my review sample kindly supplied by Vodafone, Liquid Black, the Xperia XZ2 is a Sony smartphone. This product certainly reminded me of Sony's habit of using descriptive colours when describing the company's products.
Sitting in its box, accompanied by a three-pin power plug, USB lead and a Getting Started document, the actual handset certainly looked impressive with its shiny lacquered coating. However while the initial impression was positive, the overall effect did leave something to be desired. A firm grip of the handset was required otherwise the handset would tend to slip and slide in the hand. Unless I held the handset firmly, I often found that I was accidently pressing the control buttons that were positioned on the right side of the unit because the handset had moved in my grip A similar problem, regarding slipping and sliding, would occur if I did not take enough care when placing the XZ2 on a flat surface/
With dimensions of 153 x 72 x 11.1 mm and weighing 198g, the Xperia XZ2 should fit comfortable in the hand and give access to its various functions for one-handed operations. It is just a pity that the shiny surface has a disruptive side to it and this is not helped by the right sided operation buttons being of exactly the same colour as the handset's body consisting of Gorilla Glass 5 covering an aluminium frame.
Dominating the front of the unit is a 5.7-inch 18:9 full HDR Triluminos™ display that delivers a 1080 x 2160 resolution. The usual arrangement of features can be found around the outside of the XZ2 frame. Positioned on the right side edge, suitable for right handed users, are a volume/zoom rocker, the power on/off button and a special camera action key. A Type USB C port for battery charging and other purposes is located on the bottom edge. Unlike several other brands of smartphones I have looked at recently, Sony has decided to position its SIM card and memory card pop-out tray on the top of the handset rather than the more usual left hand side. This change of location does not seem to make any difference to performance or ease-of-use. I was a little surprise not to find a 3.5 mm jack socket for attaching a set of headphones.
The front and rear of the handset have camera units attached. The rear-mounted main camera is a 19MP Motion Eye™ unit featuring Sony's f2.0 award-wining G Lens F2 OBIONZ™. This camera is capable of capturing 910fps Super slow-motion video and predictive capture of motion and smile with autofocus and burst mode capture. There is also support for LED flash, panorama, HDR and captures of video at 2160p@30fps, 1080p@60fps, 1080p@30fps (gyro-ELS) and 1080p@960fps. A fingerprint reader is also located on the rear of the handset.
The front-mounted Selfie camera is a 5MP ExmorR™ model. This camera supports low-light photo capture and video recording of 1080p@30fps (gyro-ELS). Access to either camera is made simple by the presence of the dedicated camera key on the right side of the handset. Image quality delivered by both cameras was more than acceptable.
Beating at the heart of the Xperia XZ2 is a Qualcomm Snapdragon 845 processor. This CPU consists of an Octa-core (4 x 2.7GHz Kryo 385 Gold and 4 x 1.7GHz Kryo 385 Silver). There is also an Adreno 630 GPU. Standard internal memory is made up of 64GB of ROM and 4GB of RAM. Additional storage capacity is available with the use of a microSD memory card of up to 512GB. Providing the power for this smartphone is a non-removable Li-Ion 3180 mAh battery with fast charging capability. Running my usual test of playing continuous videos over several sessions. I was able to get 8 hours 50 minutes of viewing before a shut down occurred.
Shortly after firing up this handset and working through the various login steps to set up Sony's version of the Android 8 software. A message appeared regarding an available Sony system upgrade. Accepting this upgrade required several restarts of the handset intermingled with some downloads. Upgrading the Xperia XZ2 was more time consuming than some other smartphone models I have looked at recently.
Built into the handset is support for various features. The handset is rated at being waterproof up to IP65/68. Audio output is provided by stereo speaker with S-Force First Surround units. Other features include Bluetooth 5.0, GPS, NFC plus accelerometer, gyro, proximity, barometer, compass and colour spectrum sensors.
The Xperia XZ2 is not the fastest device when it comes to starting the Android operating system even after an upgrade to version 9. However performance speed was fine during normal smartphone operations. Although, as I have already mentioned, it is quite easy to interrupt tasks because your finger accidentally comes into contact with the side-mounted buttons.
Sony Xperia XZ2 Smartphone

| Data | Minutes | Text | Monthly fee | Up-front |
| --- | --- | --- | --- | --- |
| 4GB | Unlimited | Unlimited | £40 | 0 |
| 8GB | Unlimited | Unlimited | £47 | 0 |
| 16GB | Unlimited | Unlimited | £46 | 0 |
| 32GB | Unlimited | Unlimited | £53 | 0 |
Vodafone offers the Sony Xperia XZ2 with various plans based on a monthly charge. Details of some plans are in the table above.