A Rescue Mission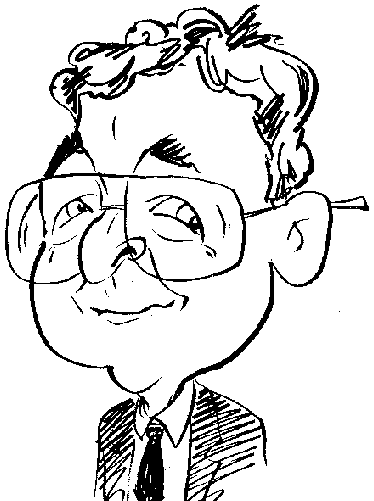 Review controls
Entering the world of Harmonia, you are set the task of rescuing family members from the forces of evil.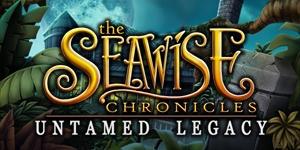 click image to enlarge
The Seawise Chronicles – Untamed Legacy is a game that belongs to the popular Hidden Object Adventure genre. This game is set in the world of Harmonia which is a magical land inhabited by goblins and other bizarre and fascinating characters with some being friendly and others of the unfriendly type. Your role in the game is that of a rather young looking 16-year old who is set the task of rescuing his sister and grandmother from the forces of evil.
Following a brief animated introductory sequence, the game's title screen allows you to create profiles for individual players. These profiles hold the selected volume levels for both music and sound effects plus whether to play the game in full screen mode. Unusually for a game of this type, there is no option for selecting a difficulty level as you explore this fantastical world, collecting items, solving puzzles and playing mini games.
A storybook-style intro introduces you to Tom, your characters, and his sister Sheryl who are travelling by train to visit their grandmother. The rather static graphics of this element are accompanied by dialogue which is in text format only – a feature that continues throughout the game. On their arrival at their grandmother's cottage, they discover she is missing and her home has been ransacked. At this point in the game you are given control of your character and are witness to your sister being kidnapped by goblins.
Running across the bottom of the various scenes that make up this game are the tools that are available to you. Situated to the left of the screen is your journal which gradually expands the story as you make progress in the game. Next to this journal is the Hint feature which does seem to recharge itself almost immediately whenever it is used. I can not think of one instant when I was made to wait while recharging took place. On the right side of the screen is a link to the Settings menu and a Satchel icon.
The area between the Hint feature and Satchel will be taken up by either the items you need to collect or those already in your possession. By clicking on the Satchel the display will switch between these two sets of items. The developers of this game have gone with the approach of breaking up the items to be located into small, and in some cases minute, segments. Once all the pieces of a specific item have been found then the item will automatically reform itself and be transferred to the Satchel. Later in the game the Satchel will be replaced with a sack which serves a similar purpose although I often found that several mouse clicks were required before it would reveal its content.
Although not immediately obvious, the area showing the items yet to be found or those already in your possession would overlay and obstruct the view of the current scene. While normally this would have little effect when playing the game, there was more than one occasion when an item you require would be concealed behind this area and invisible to you. This could happen even when the Hint feature was called into played and did raise the frustration level somewhat.
Unlike most games of this genre, Seawise Chronicles – Untamed Legacy offers little in the way of assistance with regards to the mouse cursor. Apart from an occasional switch to a magnifying glass to indicate when further investigate might be beneficial, the game cursor remains unchanged as it moves around the screen.
Rather than restrict each scene to a single screen, you are often able, with this game, to scroll from left to right and then back again to view additional areas that might contain items you need. I first saw this particular feature in the Clockwork Man series a few years ago. There are also some locations where you character will need to move between different rooms or areas in order to complete the necessary tasks.
Standard format Hidden Object game play has not been forgotten. On these occasions you will be presented with a scene containing twelve objects listed in text format that you will need to find. While the Hint feature will be available, there will be a penalty if you over-indulge in a bout of mis-clicking. If this should occur then the mouse cursor will disappear for a short period. A reward will be provided for a successful completion of a Hidden Object scene.
The game features a number of puzzles and mini games. These are of a varied type. A Skip option becomes available after a brief delay if one of these interludes proves too difficult to solve.
While this game has some innovative features, has a reasonable amount of content and is challenging, the whole package did feel rather bitty. It was almost as if the game's developers were trying too hard to produce something that was different. Seawise Chronicles – Untamed Legacy is available from various online gaming sites, priced at $9.95. The game requires a 1GHz processor with 512MB of RAM and 280MB of hard disk space running Windows XP and later,
http://www.gamehouse.com/download-games/the-seawise-chronicles-untamed-legacy