Plenty of Storage Space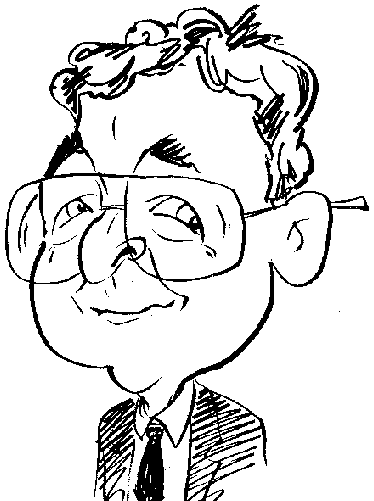 Review controls
Often when used as a mobile entertainment device, a smartphone requires plenty of storage space.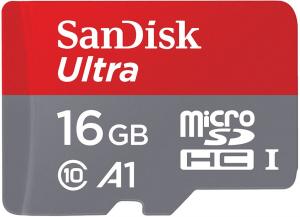 click image to enlarge
Have you heard your smartphone whimper? It is not a pleasant sound, some would say pitiful, and one that you should attempt to avoid hearing at all costs. Well perhaps not at all costs. The situation can be alleviated by the act of introducing your favourite mobile device to a memory card with appropriate capacity such as the SanDisk Ultra microSDXC™ UHS-1 Card.
Promising speeds of up to 95 MB/s, I have been looking at one of the higher capacity cards from this series. The card under review has 256 GB of storage. With its grey and red livery, this SanDisk Ultra card has dimensions of 1.02 x 14.99 x 10.92 mm (D x W x H) and is compatible with microSDHC and microSDXC devices. Included with the tiny memory card is an adapter enabling the card to be used on computers when adding content or viewing files. The adapter measured 24 x 32 x 3.1 mm (W x H x D).
Indulging in a mass copying sessions, I set about transferring files to the SanDisk memory card. Using the standard "copy & paste" method I added 27 full movie files, 7 full television series and over 420 audio albums from various artists. In total this collection of audio-visual entertainment accounted for under 60 GB of the memory card's storage. I was still left with around 180 GB of space to capture images by the shed load and any other content that took my fancy. According to SanDisk, the card should be able to cope with transfer speeds of up to 95 MB/s and I have no quarrel with this figure although I was never able to touch this impressive level of speed.
Helping the user handle the power and capacity of this memory card is the SanDisk Memory Zone app. This free download provides the user with a number of useful tools. Depending upon your needs, you can view media content stored on the smartphone itself or the hosted memory card. These items will be categorised and viewed as Photos, Videos and Music for your ease of viewing and use.
When necessary, Memory Zone can be used to add storage, such as that available from One Drive, Box, Google Drive and Dropbox. There is also a choice of backup facilities as you select from Manual, Automatic or Social Media types. Further tools are available to delete junk files and uninstall unwanted apps.
With enough capacity to feed even the most ravenous of smartphones, the SanDisk Ultra microSDXC UHS-1 256 GB card has been priced at £39.99. You are probably going to need at least a couple of powerbanks if you want to enjoy the full content on a journey if mains power is not available as mobile batteries are not really built to handle the content stored on memory cards to keep us happy over land journeys.
SanDisk Ultra microSDXC UHS-1 256 GB card Specifications

| | |
| --- | --- |
| Form Factor | microSDHC and microSDXC |
| Capacity | 16GB, 32GB, 64GB, 128GB, 200GB, 256GB, 400GB and 512GB |
| Performance/Speed | 16GB-32GB - 98 MB/s 64GB-512GB - 100 MB/s |
| Dimensions | Card 14.99 x 10.92 x 1.02 mm |
| | Adapter 24 x 32 x 2.1 mm |
| Operating temperature | -13 degrees F to 185 degrees F |
| Storage temperature | -40 degrees F to 185 degrees F |
| Compatibility | All microSDHC and microSDXC supporting devices. |
| Warranty | 10 years |
https://shop.westerndigital.com/en-gb/products/memory-cards/sandisk-ultra-uhs-i-microsd#SDSQUAR-016G-GN6MA