SanDisk iXpand Flash Drive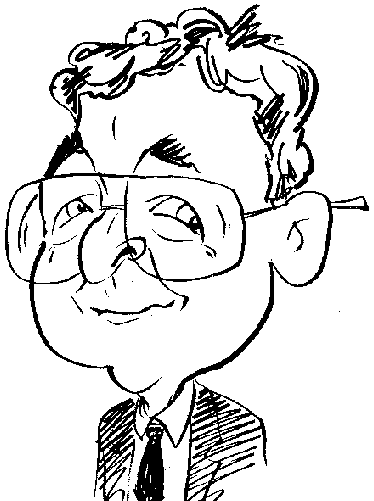 Review controls
Coming to the rescue of over-burdened iPhone/iPad devices is a data transfer tool.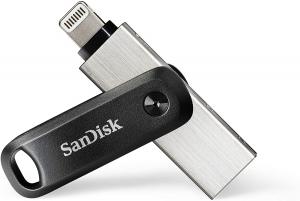 click image to enlarge
Recently I looked at the SanDisk Ultra Disk USB Drive. This product provided a means of transferring data between devices with standard and micro USB connectivity. SanDisk also has a product which performs a similar function for devices, such as iPhone, iPad and computers, that rely on standard and Lightning connectivity. This product is the SanDisk iXpand™ Flash Drive Go which is the subject of this review.
With dimensions of 53 x 12 x 12.5 mm (L x W x D) and weight of 7g, the SanDisk iXpand is small to easily fit into a bag or pocket without causing any inconvenience so that it is always ready for use. The device is made up of a silver metallic flash drive and a black plastic swivel protector cover. The silver flash drive element has a standard USB 3.0 connector at one end and a Lightning connector at the other. The body of the drive holds 128GB of storage space.
Attached to the middle of the flash drive is the swivel protector feature that can be turned to cover which ever end of the device is not being currently used. The swivel element features a key ring hole so that it can be attached to your key ring and help ensure you do not misplace it in those situations when you might need it. Even with a key ring attached there should be no difficulty in storing this device in a pocket or bag. This particular key ring feature is missing from the earlier mentioned Ultra Dual USB Drive product.
Prior to using this product, you will need to download the iXpand Drive app from the appropriate store. With this app in place you can examine the content of your iPhone/iPad device to check on what is taking up space and might be better suited to being transferred to a destination such as a computer that has plenty of space to spare via a high-speed USB 3.0 link up. This content could be photos, videos or even contact details. It really does not matter what it is as long as it is important to you and you do not want to loose it by just deleting it in order to create space. The space created can then be used for storing more recent photos, videos and other types of captures.
As well as creating space on the source device, whether it is an iPhone or iPad, the use of the SanDisk iXpand Flash Drive Go can provide you with the automatic means of saving precious treasured memories. You will have a secured copy of these memories just in case the iPhone or iPad is stolen or goes missing at some point in the future.
The product does have a third string to its bow. Along with its ability to create space on a mobile device plus transfer content between devices, the SanDisk iXpand Drive app can be used to protect data stored on various devices. It can be used to password protect files thus making them inaccessible and private from unauthorised eyes.
This pocket-sized, multi-function device has been priced from £34.99 for the 64GB version.
SanDisk iXpand Flash Drive Go Specifications

| | |
| --- | --- |
| Dimensions | 53 x 12 x 12,5 mm (L x W x D) |
| Weight | 7g |
| Connections | USB-A and Lightning |
| Interface | USB 3.0 |
| Capacity | 128GB |
You can find these flash USB drives on Amazon. At the time of publication the 128GB version is available for £49.99.