A Ghostly Hotel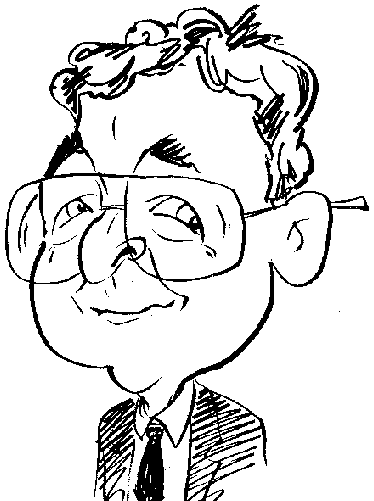 Review controls
Are you ready to enter a ghostly hotel to rescue your partner who has been ghostnapped?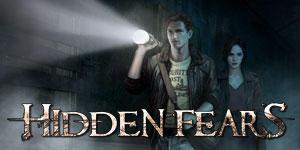 Hidden Fears is a Hidden Object Adventure game developed by Rosen Studio. The game is based on a story of a young couple who initially embark on a honeymoon only to find that their chosen destination was not as they would have expected and, in fact, leads to a hellish ordeal that they must survive in order to prove their love for each other. But we are getting ahead of ourselves a little and need to backtrack a few steps or so.
To get the full benefit of the atmospheric effects around which the game is constructed, this title opens with a suggestion that the player should use headphones for the optimum playing experience. While a nice idea, this is a suggestion I could take or leave without worrying too much about it. Various game playing environment settings can be adjusted from an Options menu. You can adjust the volume levels for background music, sound effects and ambience (spot the spelling mistake on this screen) plus opt to include full screen, film grain, special cursor and timer options.
The Options section also gives you access to a Guide feature which opens up information regarding a walkthrough, buttons & symbols and items included in the GUI. The walkthrough data, which consists of a series of screen grabs and brief instruction, can also be found in the Extras section along with Achievements gained throughout the game.
Individual profiles can be created to record the progress made by different players. Two levels of difficulty are available with Hidden Fears. While Normal level gives you fast charging of the Hint and Skip features, Advanced level not only takes longer to charge these features but also does not allow you to skip any battles that might come your way. A battle involves being faster than the game carrying out certain tasks.
Arriving at what was suppose to be a luxury Creek Falls hotel, our two honeymooners of Faith and Tony find that the place is in a state of disrepair. Before the couple can sign in, Faith mysteriously disappears and is replaced by Helena and Evan who appear to be wandering spirits dressed in evening attire. Tony is informed that it is up to him to find and rescue Faith with some assistance from an optional tutorial to help get started.
A fairly standard arrangement of screen furniture is used during the Adventure mode of this game. Running across is the bottom of the screen is the area holding the tools available to you. The centrally positioned inventory is bookended by other tools which, in some cases, will need to be located before they become available. On the left is a beating heart, a map feature indicating possible locations where tasks need to be completed, and the game's menu. Located on the right are a radio, flashlight and the chargeable Hint feature. The heart indicates the status of a protagonist while the radio keeps you in touch with supernatural forces and the flashlight can be used to kill (perhaps "Disperse" would be more appropriate) a ghost.
As your cursor moves around the various locations, it will change shape to indicate when certain actions are possible. You can examine areas or items, move in different directions, pick up an object or converse with another character. In the case of the latter, dialogue will be supplied by a voice actor and printed on the screen along with the name of the character who is speaking. From time to time symbols or buttons will appear and require the player to perform a certain action within a short period of time in order to complete a task such as pushing away a ghost inhabiting the hotel or get involved in a battle where timing is important.
With its atmospheric and ghost inhabited locations, the various scenes are often rather dreary and dismal thus making it difficult to make out objects. Fortunately, the appearance of an outbreak of sparkles give a clear indication when a Hidden Object scene is waiting to interrupt your progress as you search for parts of an image, sometimes with the help of the flashlight, and are rewarded with an object required later in the game.
Hidden Fears also features a number of mini-games. These interludes come with rather basic instructions that offer little help in the best way to proceed. On one occasion I managed to lock a particular mini-game and needed to retreat and then re-enter the scene in order to continue and make progress. I was sorely tempted to use the Skip option with some of the mini-games.
While challenging, with a range of tasks involving different skills, this was not a game that I particularly enjoyed playing. The game felt rather fragmented with breaks in the flow of action as new scenes were loaded. This is the sort of game that I might have given up on if I had not been reviewing it.
You can download Hidden Fears from Gamehouse.com where it is priced at $9.99. Game specifications call for a 2.5GHz processor with 1024NB of RAM and 635MB of hard disk space running Windows 7 and later.