From Boy to Legend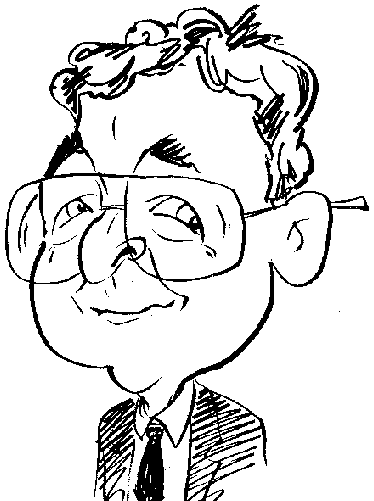 Review controls
Step into the Makoan world and embark on a rite of passage to become a legend.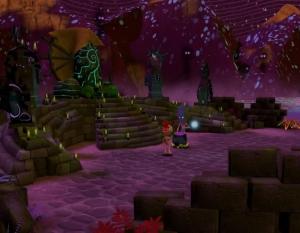 click image to enlarge
According to Phoenix Online Publishing, "Every Game was a Story" and, in this case, the story concerned "A Rite from the Stars". Based on the concept of a "rite of passage" found within various tribal communities, this point and click adventure game is the debut offering from the Spanish developer Risin' Goat. Versions of this game are available for the PC, Mac and Linux platforms. My review is based on the Windows PC product offering.
When setting up the playing environment for this game, you are given a range of options. Even before you get to the main settings you can adjust the screen frame showing the available viewing area. Prior to embarking on "A Rite from the Stars" with its auto save feature when reaching specific points, you can select your choice of video resolution plus opt to turn on an anistopic filter, antialiasing, full screen mode and adjust the brightness level. In addition adjustments can be made to the volume levels for aspects of Global, Voice, Music and Effects. Finally you can select from a choice of languages.
This language setting relates to the printed dialogue which appears across the bottom of many screens. The spoken dialogue is delivered in the Makoan language which has been developed specifically for this game. I have to admit that I found this developed language, which did seem to have a distinct Polynesian flavour, extremely distracting to such a degree that I quickly turn down the volume level of this feature to zero and relied entirely on the printed dialogue for information that might prove useful.
"A Rite from the Stars" casts you in the role of Kiran, a young mute boy of the Makoa tribe who is about to undergo a rite of passage that will take him along the paths of Wisdom, Courage and Spirit in this point and click adventure. Your character will be accompanied and helped by a Guardian Star and, a little later, by a meerkat who, like you, is mute. The meerkat, attached to you via a power band, is strong and immune to poison. It can be controlled using your right mouse button while your character is controlled with the left mouse button.
While all the children of the Makoan culture, with their leaf-shaped faces, must undergo this rite of passage, your character has been chosen as a special case who will become a legend as he ventures out to face the elements and meet the various challenges set out on the path to Wisdom, Courage and Spirit. You do have some say in the order that these challenges are faced and overcome by using logic, assistance from others and information picked up on the way. This non-linear approach to the game play does mean that the overall difficulty level is not particularly consistent with some instances of mind-bending problems being followed by a much easier task. Less driven players could easily be put off by this...
As well as interacting with the various elements making up the Makoan environment, using point and click, your view of the world is overlaid with a couple of useful gaming features. In the top right corner is a barely disguisable icon providing a short-cut to the game's main menu with options to adjust the settings mentioned earlier? Occupying the top left corner are icons to call up a cryptic hint, such as "Every balloon plant works differently. Distinguishing them is vital", that sometimes can add to your confusion plus an option to activate an automatic transport back to the previous stage of the game thus allowing you to replay a specific section.
Having mentioned "confusion" I will continue with the theme. This was the emotion that tended to be at the forefront of my mind, in many instances, when playing this game. At no time did I feel comfortably in charge of the situation . While I made progress through the various trials of this point and click game, I often thought that the progress was the result of accidental clicking rather than a planned move. There were a number of occasions when I felt as if I was trapped in a maze and, in fact, there is a maze-like dungeon as part of the Spirit trial.
The idea of a rite of passage is a good envelope for a point and click adventure with its various challenges. However I felt that the game was lacking a little in encouragement and guidance. This was not a game from which I got particular enjoyment. Priced at $14.99, the game requires an i3-2100 processor with 4GH of RAM, 7GB of hard disk space running Windows 7 and later.
http://www.postudios.com/company/games/aritefromthestars/index.php