Ring Door Bell 2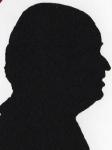 In the weather that prevailed just before Christmas fixing a new door bell was not the most pressing thing on my mind, or course once fitted the various groups of carol singers that seem to materialise can safely be ignored from your indoor comfort.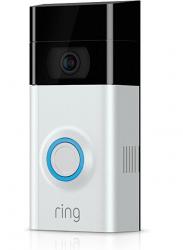 click image to enlarge
It was only when the thermometer rose slightly that I persuaded myself to install it and as it has video I can then safely ignore all those ringing my doorbell trying to sell 'x' or 'y' the worst I find are those who start off by saying 'I am not selling anything'.
While a video doorbell may for some seem 'anti-social' for those with disabilities or those of us who are older they become more important. Even when not at home you can invent a reason not to answer the ring by answering which can discourage those who might think you are actually there so they move on elsewhere with their possible nefarious ideas.
The idea is someone presses the bell and your mobile phone sees them at your door and you can even have a conversation, for example that courier you have waited in for three days for has finally arrived well you can tell him/her where to leave your package or suggest they leave it at the local drop off store for you to collect later. Certainly better than fighting with a courier redelivery system that is at the very least time consuming.
Callers after dark for older people can be a worry and this again allows you to see who or what before you go to the door.
The doorbell/camera unit is a little larger than a standard bell push at 13x6x3cm, it can be powered by a rechargeable battery that is supplied or by mains connection.
I see a lot of bad or non-existent User Guides, some manufacturers save money by printing numerous languages on a single page, here is what a good guide should be single language, readable font at a size that does not need a magnifying glass to read it and best of all they cover and supply everything you need. The Ring Video Doorbell ticks all those boxes.
The unit uses infra-red – you see in black and white – when lighting is poor and has a viewing angle of 160 degrees so you can see people standing to the sides as well as those right by the bell.
While it will work with 1MB upload speed 2MB is recommended.
At this point I have three boxes with five smiley faces Features, Ease of Use and Design, of course by providing everything you need and using quality components it will be hard to get five for Value, now for the fifth section Performance. All videos are saved for 60 days but of course this carries a cost of £2.50 per month or £24.99 for an annual payment.
The www.ring.com site has great illustrations and videos so you can see what they offer.
So even if you are three or more flights of stairs up and are not in the first flush of youth there is no need to miss a single ring on your doorbell.
The Ring Video Doorbell 2 is available direct from Ring for £179 or is available for £167.79, including delivery, from Amazon.