Mayor of Peeping Town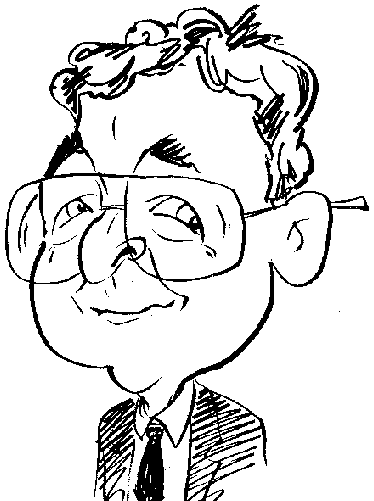 Review controls
Cast in the role of a novel writing mayor, you take on the additional task of solving a murder.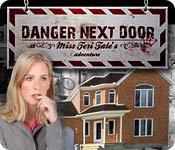 Developed by OUAT, Danger Next Door is a Hidden Object game that is available for both Windows and Mac formats. Rather than take up space on your hard disk, the Windows version of the program runs from its DVD media as it continues the escapades of the novelist Miss Teri Tale.
As usual with game of this type, you can create profiles to record the progress of individual players. Other options allow you to adjust the volume levels for background music and sound effects plus view the game in full screen mode. When playing this game, you have the option for relaxed or timed game play. You take on the role of Teri Tale who is the mayor of Peeping Town where the action takes place.
The game opens with an introduction to the game's main characters and an invite to a birthday party. Actually it is not an invite to a party but more a request to carry out the cleaning up after the party has ended. This cleaning up process involves the game's take on Hidden Object game play. Using the familiar concept of combining a cluttered (after the merriment of the party has ended) scene with a text list of items to be located. Any item coloured yellow in the list will require an additional action before it can be found.
Running down the left side of the screen, this list will also contain a purse holding the game's inventory and a Hint feature in the form of a clover leaf. In some cases, items in the inventory can be combined to provide the tools you need to perform a certain task.
Once the initial prologue has been completed, the game switches to individual chapters as the sheriff informs you that a murder has been committed and you then offer to help with the investigation. Each chapter will offer a map view of the area covered. This map is in the form of a pop-up view of the area. While some of the map will shown buildings which you need to visit as you look for clues or question witnesses, other areas will have features with which you can interact for animation effects. I should explain that the game features numerous special effects that often occur when you least expect them.
In your role as an investigative mayor and inquisitive novelist, you waste no time in checking the murder scene as you gather clues, including fingerprints, plus accept a challenge appearing in the form of a mini game as you work out how to travel to different locations by following rules or selecting a duplicate from various pattern options.
As you may remember, this game starts with a birthday party which has left your witnesses feeling a little woozy with some memory gaps. This memory loss feature plays its part when you question witnesses. Their memory is displayed as a series of mini images. You will need to find a list of objects that could appear within any of these images. In some cases, the items you find could be used to complete the memory gaps.
When questioning any of the witnesses or communicating with the town's sheriff, conversations will take place. These interludes with contain dialogue delivered by voice actors and in text format. A headshot of the character delivering the dialogue will appear onscreen. Mouse clicks will be required to move through the sections of dialogue or you could use the "Skip Dialogue" option.
Generally I enjoyed playing this game and felt the use of Hidden Object game play worked well especially for the checking of memory gaps with witnesses. The mini game puzzles are innovative and challenging. However I did come across a couple of instances that should have been picked up during beta testing. In both cases, I was faced with a "NO_TRAD" message when selecting the Hint feature. By selecting the Map option and then returning to the scene clear this message and I was able to continue. I also detected a spelling mistake in the on-screen instructions.
Danger Next Door requires a 1.0 GHz processor with 256MB of RAM for Windows XP and later or an Intel 1.33 GHz processor with 256MB of RAM when running MAC OS X10.4.11 and later. This game is available for downloading from Big Fish Games priced at $2.99.
Danger Next Door: Miss Teri Tale's Adventure > iPad, iPhone, Android, Mac & PC Game | Big Fish (bigfishgames.com)