Thailand and Cambodia Puzzles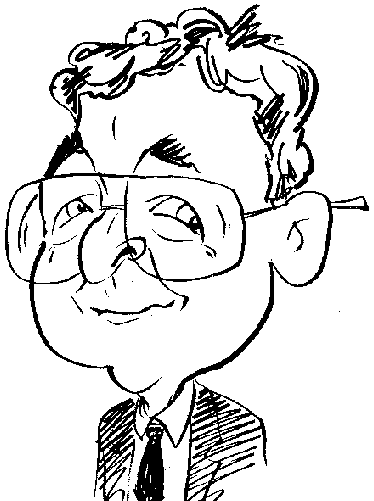 Review controls
Tiny Little Lion offers another selection of images on which to base your Jigsaw and Swap puzzle activities.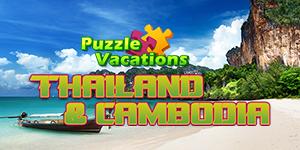 Continuing its excursion into the environment of digital jigsaw and swap puzzle game play, Tiny Little Lion's next stop-over takes in Thailand and Cambodia. In it normal fashion, Tiny Little Lion allows profiles to be created so that the progress of different players can be recorded. You can adjust volume levels for background music and sound effects plus select from a choice of resolutions and select the colour used for the displayed work space when puzzle solving is in operation.
This game is based on 125 full colour images representing different aspects of Thailand and Cambodia scenery and culture. These images have been categorised as Waters, Temple, Sculpture, Animals, Food, Outdoors, Flowers and others. A photo album type display allows you to scroll through the available images while making your selection.
The choice of image can then be tackled as a puzzle in either Jigsaw or Swap mode. In the case of opting for Jigsaw mode you can select from 26 different styles of pieces that include animals, blobs, irregular rectangles, knobbed arrows and shard box. Depending upon the choice of piece style, there is a further choice available as you select from a variety of piece numbers with different rotation and hint settings.
Opting for Swap mode gives you a choice of 27 different types of puzzle. Among the choices are petals and stars, bands, octagon & squares, stripes and concentric circles. Again there is a choice of number pieces depending upon the puzzle type but generally the amounts of pieces tend to be smaller. With Swap mode, rotation is limited to either on or off but there is a choice of four levels of hint availability.
When you have made the necessary choices of game mode, piece type, number of pieces, rotation and hints, the designated image will be prepared as a puzzle for you to solve. Various tools will be provided and these will vary according to the game mode. While Swap mode features tools for Home, Settings, Shuffle, Hint, Guide and Table Style, Jigsaw mode adds Preview, Pop Preview, Recenter, All pieces and Zoom tools to the list.
After completing each Jigsaw or Swap puzzle, you will generally be rewarded with a titbit of information - I did encounter one puzzle that failed to show any such reward information. Among the information I did receive are the facts that Buddha Mountain is also known as Khae Chi Chan while the Phro Pluttha Sihing Buddha statue is believed to have miraculous powers. I also learned that owl hunting is illegal in Thailand should you be tempted to carry out this activity when visiting the country.
Earlier I mentioned that there were eight image categories. Actually the game supports as additional category entitled Custom. With this category you can add any image file that is on your computer to this software and will be used to create a Jigsaw or Swap puzzle. All the previously mentioned features can be applied to the imported image for a more personalised puzzle.
You can download this puzzle feast from Gamehouse.com where it is priced at $9.99 or Big Fish Games priced ay £8.07. The game requires a 2.0 GHz processor with 4096MB of RAM running Windows 7 and later.
Puzzle Vacations: Thailand and Cambodia | Big Fish