Headphones for Children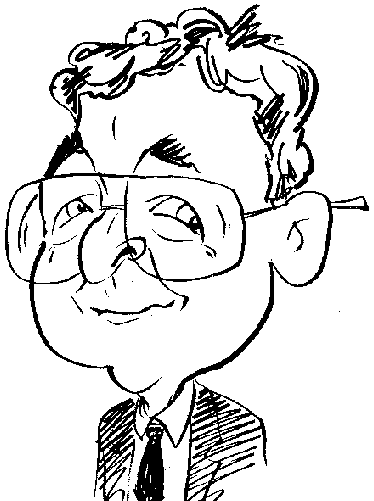 Review controls
I am sure that at some time or other you must have encountered a situation where your mobile device emits a warning to reduce the volume output level. This next product could help in this respect.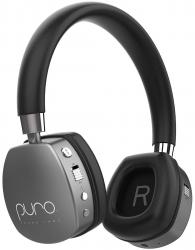 click image to enlarge
Although the company name of Puro Sound Labs might not be too familiar to you, the work it is carrying out in its specialised area, regarding the development of Active Noise Cancelling headphones, could well be of interest.
While being aimed specifically, though not entirely. at the younger generation, the latest product to come from Puro Sound Labs is the PuroQuiet offering. This combines Active Noise Reduction with Bluetooth connectivity and volume limiting features within a set of headphones. The headphones are available in a choice of Blue/Black or Pink/White.
Designed for use by children and teenagers, neither category into which I fall, the PuroQuiet headphones came about following the discovery by a father that his 10-year old daughter was suffering from a noise-induced hearing loss due to lengthy listening sessions of favourite music that was evidently too loud. When the father is named Dave Russel who, just happens, to be the founder and CEO of Puro Sound Labs, then you could probably guess the reaction as brainstorming sessions took place and produced the PuroQuiet headphones which form the subject matter of this review.
The PuroQuiet headphones are supplied in a hard travel case with zip fastener and a grip loop for easy carrying. The headphones are accompanied by a 100 cm standard-to--micro USB lead plus an audio lead which doubles as the Active Noise Cancelling feature. This lead measures 106 cm in length for easy connection to audio sources that do not support Bluetooth connectivity.
Charging the headphones' internal Lithium ion battery is carried out using the supplied USB lead which slots into the left ear cup. When charging is taking place, a pin-prick size red LED will glow alongside the USB connection This light changes to a blue colour when charging is complete. There is a promised 22 hours of play back on offer although this does reduce to 16 hours when ANC is active. You also get 200 hours when the headphones are on standby.
With an overall total weight of 169 g, the PuroQuiet headphones consist of a super soft protein leather wrapped headband measuring 29 cm. The headband can be extended by 35 mm at each end to allow for any adjustment required by different head sizes with my head size proving too large to be accommodated. Located at each end of the headband are the ear cups which are of the on-the-ear style, The ear cups are covered by plush leather. As indicated earlier, these ear cups have been designed for younger, and smaller, ears. I did not qualify in this respect which meant I was unable to really carry out any comfort tests to check this aspect of the product as my head was too large.
Both ear cups have been designed to swivel through 90 degrees to provide a more comfortable fit when used by a child and contain "L" and "R" symbols to indicate which way round the headphones should be placed. Along with the battery charging port and light indicator, the left ear cup features a range of control options that are easy accessible by the child or concerned parent. These controls run down the side of the cup. There are buttons for MFB (Multi Function rather than part of my initials), volume level adjustment, Bluetooth indication and a power on/off slider. The right ear cup has a slider for ANC with indicators and an audio connection for use with the supplied lead for those source devices that do not support Bluetooth connectivity.
Although you are supplied with a folded sheet of instructions, I struggled when pairing the headphones to a smartphone. It took several attempts, which were not helped by the default level of audio output set at 85dB, before I was able to establish a Bluetooth connection and listen to any audio output from various Bluetooth aware devices.
Testing the audio output, with the ANC feature. proved both difficult and uncomfortable as my head was too large to accommodate the PuroQuiet headphones even when extended to their full extent. I was able to confirm that the headphones would accept incoming phone calls although clarity tended to be an issue. Maybe my aging ears were too set in their ways to adapt to being spoon-fed a diet of volume controlled audio to improve on the experience I encountered.
It was certainly an interesting concept with the use of technology to combat problems and control the delivery of content that the younger generation feels it can not exist without. Personally I would have appreciated more clarity in the Bluetooth connection instruction especially with a product priced at £99.99.
https://purosound.com/products/puroquiet-over-ear-active-noise-cancelling-headphones