World Travelling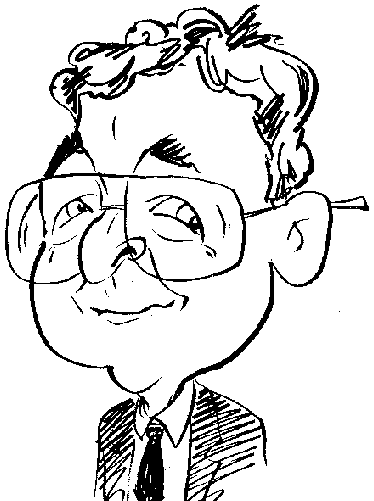 Review controls
Put your searching skills to the test as you undertake a journey to different locations around the world.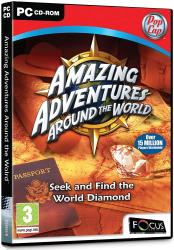 click image to enlarge
Offering to take the player on a virtual trip (no passport or foreign currency required) around the world is a title from Pop Cap's Amazing Adventures series. As with the other titles in this series, Amazing Adventures: Around the World is a game based on Hidden Object game play. You are set the challenge of visiting different locations, actual there are 25 locations, as you follow a path pre-set by your favourite Amazing Adventures travel agent for your delectation.
Prior to setting off on your World Tour, the game contains various options. You can adjust the volume levels for background music and sound effects plus view the action in full screen mode. Other options allow you to turn off a time limit setting and even turn off a limit restricting the number of Hints available to you so that the game can be played in relaxed mode as you complete the different tasks making up this game at your own leisure.
As an Amazing Adventures tourist, you are set a series of missions that require you to visit each location in turn with a follow up visit being required some time in the future. Each location consists of an appropriate scene depicting an area of the country. The scene will be accompanied by a text list of items you need to find within the scene. While generally the text list will be made up of the names of the items to find, sometimes you will be given a clue as to what the required item might be. For instance this clue could be "Stops a ship" or "Hit on the head". Obviously you do not need me to inform you that the answers are an anchor and a nail.
Along with the assortment of miscellaneous items, some of which are rather incongruous to the actual location, each scene will also contain a couple of gems that will need to be found. These gems could be displayed as a precious stone or the word "GEM". By finding the 50 gems spread throughout the various locations, you receive a bonus reward and are granted access to a Spot the Difference game.
As each location is visited twice you can either collect both gems on one visit or pick up a single gem on each visit. While, as mentioned earlier, there is a Hint feature, this can only be used to pinpoint the location of an item in the text list. It does not help any assistance in finding one of the gems.
Once the listed ten items have been found then you will need to solve one of a series of mini puzzles which tend to appear in sequence so your Hidden Object searching brain can take a rest. A couple of the mini puzzles involve comparing two images of a similar scene. In one type of puzzle you will need to identify the differences between the two images while the other puzzle will require you to place missing objects in one of the two scenes so that they match each other.
Scene images also play a part in three other types of mini game appearing in the game. These three puzzle type games involve recreating an image by rotating individual sections of the scene or swapping the positioning of sections. The third type uses a jigsaw approach as you need to put together the pieces of a scene. Completing this group of mini games are those involving a word square and words to find plus making matches of pairs of cards laying face down. The Hint feature is disabled during these mini games apart from the Spot the Difference challenge.
Once you have completed the tour of the world, you are allowed to complete a final puzzle as you create the World Diamond by rearranging the segments of a circle. You are also allowed to carry out an Unlimited Search for all the items located in the different locations. Copies of this game should be available from various online sites with prices around a couple of pounds. The game requires a 360 MHz processor with 256MB of RAM and 50MB of hard disk space running Windows XP and later.
Amazing Adventures Around the World (PC CD) : Amazon.co.uk: PC & Video Games