Double Dose of Veronica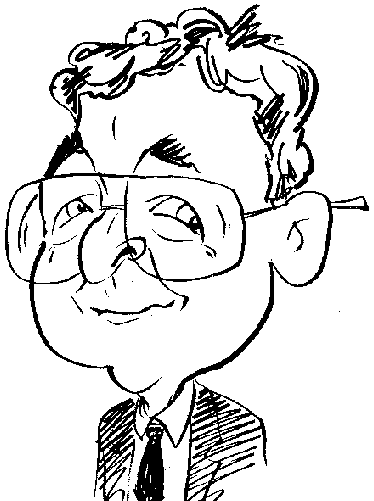 Review controls
Veronica Rivers is a rescue pilot who never seems to be too far from a dangerous situation. As a result she has been cast as the central character and heroine in a number of Hidden Object Adventure game. Two of these titles have been bundled together to form the subject matter of this next review.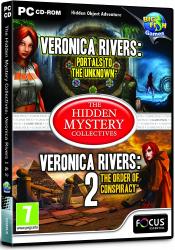 click image to enlarge
Veronica Rivers – Portals to the Unknown
Developed by Dragon Altar Games, the title of Portals of the Unknown starts with Veronica working at the North Pole. She receives a distress call and she sets out to help. The game consists of a mixture of mini game puzzles, Hidden Objects scenes, evidence gathering, dialogue and linking cut-scenes. Any dialogue in this game is delivered solely in text format while cut-scenes contain a minimum of animation with overlaid windows to add focus to any activity.
As Veronica continues her investigation into the matter causing the original distress call, she encounters portals that link together different areas of the globe. In order to be used each portal needs to be activated. This task is carried out by rearranging coloured stones by grouping them according to their colour and laid out on moveable circles. Once the arrangement has been made, Veronica will be able to move to another location and continue her search.
Other types of tasks will need to be completed in order to make progress. In some cases you will need to grab areas of the current scene that are identical to specified portions of sections of the scene. You will, at times, need to discover the next location by untangling a series of satellite signals to ensure they do not cross each other. This is achieved by moving the signal beams to another satellite rather than move the satellite itself.
In some locations evidence will be discovered and this will need to be fed into a Spatial Scanner. To carry out this task, symbols will need to be duplicated into the scanner's screen so that its content can be translated and presented to Veronica in text format.
Hidden Object game play uses a variety of formats when displaying the required items. They can be presented in text format or as silhouettes. Adding an extra layer of difficult on some occasions is a lack of light with only a spotlight to illuminate a small area. There was also one scene that presented its items in various scrolling columns that moved upward.
Veronica Rivers – The Order of Conspiracy
The second title in this series, developed by VOGAT Interactive, can be played in either Easy or Normal difficulty mode with the former offering you more hints. Veronica is on holiday in Japan when this next adventure starts. What follows are numerous task based operations as Veronica learns about the Gates of Destiny.
Decorating the four corners of the gaming screen are icons leading to Help, Journal, Back and Skip features as Veronica progresses through the game's features consisting of mini game puzzles, Hidden Object game play, specific tasks and linking cut-scenes. While used as blocking devices, the mini game puzzles featured in the game generally fit in with the game's story line as you match identical symbols, arrange weighs to balance orbs on a series of ropes and create an array of symbol embellished heraldic shields. Other puzzles involve selecting the correct sketches to relate a story or positioning vessels in their appropriate places on a map.
Hidden Object game play follows a similar pattern of the earlier title although there are a couple of changes. When using the Hint feature to locate a hard-to-find item, the required item will be pinpointed by a swirl symbol. On several occasions a few additional items will appear once the main list has been completed.
As before, the various action elements of this story will be linked together by a series of cut-scenes. These cut-scenes will show more animation than the earlier title. These cut-scenes will be accompanied by some of Veronica's thoughts delivered in text format.
I have seen this two-game pack listed on Amazon priced at £12,10. The product requires a 800 MHz processor with 512MB of RAM and 195MB of hard disk space running Windows XP and later.
Veronica Rivers 1 & 2--The Hidden Mystery Collectives | Amazon