Pirate Solitaire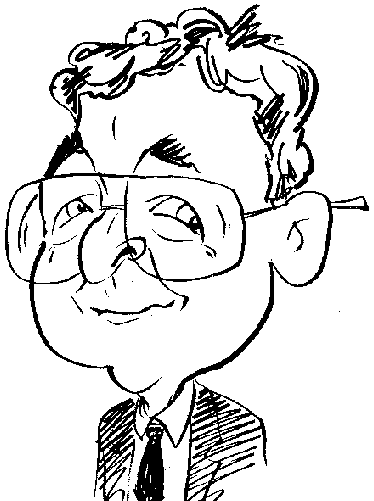 Review controls
You can join a Pirate crew and help find hidden treasure in this next game while playing cards.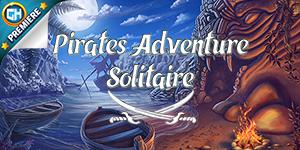 DIGIMIGHT has taken the popular Solitaire card game and wrapped it into a story of Pirates and their love of buried treasure. The result is a game entitled Pirates Adventure Solitaire. Although not claiming to belong to the Collector's Edition type of offering, this card playing adventure of High Seas pirates searching for rewards does include some bonus items which gradually become unlocked as the game progresses.
The bonus items provide different wallpaper, a selection of mini games and a back-story for each of the five main pirate characters represented in the game. While the game does contain various bonus features, these items do not play an active role in the main game. Instead they tell you more about the game's main characters, offer wallpaper that features scenes from the main game. The bonus items can only be access from the product's main title screen.
Allowing different people to play the game, profiles can be created to record the individual's progress. Adjustments can be made to the volume levels used by background music and sound effects while the game can be played in full screen mode using a custom cursor. The game allows the player to select from seven different styles of card faces used when playing the Solitaire card game aspect of this title.
Following a spoken intro from the pirate captain Inigo Martinez and Billy, one of the crew, you get to start the search for hidden treasure on the Forgotten Island by completing a set series of Solitaire levels. In its standard format this pirate-dominated game of Solitaire involves removing a scattered array of cards. These cards are removed by creating a sequence or chain of cards that are either one higher or lower than the previous target card. Only cards that are free of being blocked or obstructed by other cards can be selected. In case you are unable to fulfil this task then a spare pile of cards is provided for you to use when starting a fresh sequence or chain of cards.
DIGIMIGHT has added a number of enhancements to the basic Solitaire format to spice up game play action. Some of the cards used feature overlays in the form of elements such as chains, lock, a value restrictions and royal seals that require specific actions that need to be carried out before the host card becomes available for selection and be removed from the play area. To assist you in the task of clearing the cards, an occasional Joker card will appear and, once collected, can be used to help extend a chain sequence by acting as any card value.
As you make progress through the various Solitaire levels, you will be granted power-ups. These power-ups can be used to instigate shuffle of all layout cards, remove a specific card, especially one that is blocking access to other cards, or change the value of the current card to one that is more suitable. Using money earned for making progress through the game's levels, spread over a series of islands, you can purchase additional power-ups. As each new feature is introduced brief instruction will be provided by its use. You need to take note of these instructions as they are not repeated or is there any Help feature that could prove useful, as it could be accessible when required.
From time to time story development scenes will interrupt the steady stream of Solitaire game play. These interludes will feature the captain and different crew members such as One-Eyed Jack and Mad Beard plus Kali the Soothsayer. With the dialogue delivered by voice actors, these scenes will feature static characters appearing against appropriate backdrops as the search continue for the hidden treasure that could be in various locations.
If you are fans of this type of Solitaire game play then you should enjoy the challenge of this game. I downloaded by copy of the game from Gamehouse.com where it is priced at $9.99. The game requires a 1.0 GHz processor with 512MB of RAM and 251MB of hard disk space running Windows 7 and later.