Pioneer DJ Headphones HDJ-700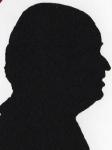 If a pair of headphones are designed for a DJ, they must give good all round sound and they must also be comfortable as anyone 'spinning discs' for hours on end has enough to worry about with his/her aching feet and possible bladder requests so everything else needs to be comfortable.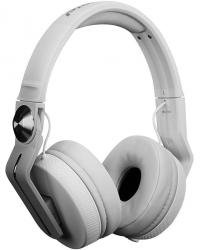 click image to enlarge
A gold plated connection means both 3.5mm and the larger 6.3mm connector are supplied as one unit the larger one unscrews to reveal the 3.5mm offering underneath.
Dependant on ear size these could be 'on' or 'over' ear offerings. With no side extension they are 18cm from a mid-point at the base of the ear pads to the padded headband. They are 25cm from side to side when the earpads are parallel.
The lead emerges as a 3.5mm connector from the base of the left ear pad. There is then 55cm of a single lead before another 55cm of tightly curled lead and then 20cm of straight lead before the connector that fits into the connection. This means the lead should easily stretch to 3 metres without either end popping out. According to the website there is also a 1 metre straight cord but this was supplied to me with the sample I receiced.
There is 3.7cm of expansion in each side of the headphones. For my average size head I was able to wear them with no expansion so these are probably not suitable for a child.
My pair was off white but if it matters they are also available in Black, Red and Gold.
The Pioneer DJ website describe these as 'fine-tuned to reproduce rich, clear mid to low frequencies – and feature spin-finished aluminium hinges, a lightweight build, rotatable ear cup, and a sleek, stylish design.'
They are designed for dance music with 40mm drivers and accurately reproduce kicks and snares as they have copper clad aluminium wire.
The pads are covered in textured polyurethane to give a comfortable feel on the ear.
The right cup will rotate up to 60 degrees to allow you to hear external sounds and also play one ear connected.
The maximum sound output is 105dB. The frequency range is 5-28,000 Hz.
While they are designed for music not of my favourite Genre I was able to test them with my audio equipment and dust off my LP deck as well as use them with the files I keep on a small MP3 player that has all Genre of music and speech and I was more than happy with all the results, yes there was more bass than I would like but this is what dance music audiences want. The rest of the music spectrum was adequately catered for.
The Pioneer HDJ-700 are available from Amazon for £115.33with free delivery. Full details are