Phones that Grow in Value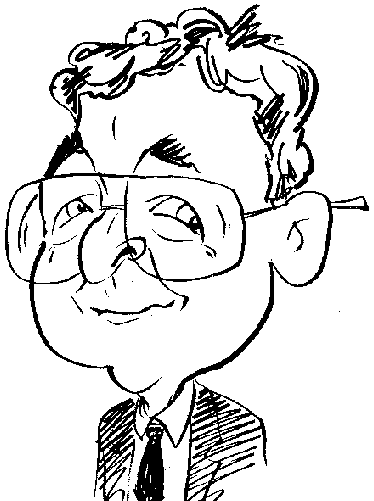 Review controls
Maybe you should search your drawers, attic, garage or other storage areas to see if you have any old mobile phones long forgotten about.
Phones that Grow in Value
Maybe you should search your drawers, attic, garage or other storage areas to see if you have any old mobile phones long forgotten about.
Are you an early technology adopter? If so and you combine this tendency with more than a touch of pack rat mentality then you could be in line for a possible windfall if you had made the correct choice when making your original mobile phone purchasing decisions. Recent research has come up with some impressive evaluations as to which phones and their more powerful bigger smartphone units could bring impressive rewards. So whether you are a collector or somebody looking to ease the pressure on their bank balance, here are 15 of the most valuable vintage mobile phones and their current value range.
It will probably come as no surprise to discover that leading this pack is an Apple offering as the company does like to price its products at an eye-watering level designed to enhance the purchaser's status ranking. Launched in 2001, the Apple iphone 1 could be expected to bring those lucky enough to own the product a sizeable reward. Those possessing a "New in Box" 2g version of the iphone 1 could find themselves £2000 richer unless, of course, you were one of the lucky few to have a pre-production prototype then a compulsive collector could be willing to pay between £10,000 and £30,000 to take it off your hands.
Better known for its more budget brand, before it was sold to Lenovo, Motorola launched its 8000x model in 1983. It was described as the world's first hand held mobile phone. This phone was often branded to different companies such as BT. Owners of such a device could expect to get between £800 and £3500 when selling it.
A popular name with regards mobile phones, although perhaps not the leading light it was once upon a time, Nokia features a number of times in this top 15 listing. At number 3 is the Nokia 7700. Designed in 2003 by Nokia, this unusual-shaped handset only really got to the pre-production prototype stage and never managed a full launch. As a result it never qualified as the world's first smartphone. If you have a unit it could bring you between £1000 and £2000.
Even older than the Motorola 8000x, the Mobira Senator NMT made its appearance in 1981. It was not the type of phone to slip easily into a pocket. In fact this device was a car phone that made use of the Nordic cellular system. Owners of this phone, without its original car home, could expect to be paid between £800 and £2000 for a change of ownership.
IBM has made some interesting decisions and some that were not so well-received. The IBM Simon Personal Communicator, released in 1994, fell in this later category Regarded as the grandfather of the smartphone, this phone hardly rushed off dealer's shelves with not many being purchased. You would expect between £800 and £2000 if you parted company with this unit.
Returning to Nokia, the company's Sapphire 8800 made its debut in 2005. As you might expect from its name, this handset was deemed to be a luxury phone with a number of variations. There was even a gold-plated model. While it was a luxury I could not afford, if I had one today then it could be worth between £500 and £2000.
With the claim of being the world's first pocket sized mobile phone, the Technophone PC105T was released in 1986. I'm not sure how many of these units managed to make the journey from dealers' shelves to users' pockets, with the handicap of its title, but today this unit could be worth between £600 and £1500.
Sometimes referred to as a brick phone, bring your own muscles, the Orbital Citiphone made its appearance in 1987. Today units are in short supply but if you have one then it could fetch between £600 and £1000.
As its title indicates, the Ericsson R290 Satellite Phone made use of satellite technology. This phone claimed to provide you with the ability to phone your grandmother from anywhere in the world what ever the location conditions. Other members of your family members were presumably forgotten about but as long as you could provide the granny then you were fine. Today this handset (granny not included) could bring you between £300 and £1000.
Released by Motorola in 1986, the Rainbow StarTAC was one of the first clamshell designed phones. As well as the standard version, other design enhanced versions were available in limited numbers including a multi-coloured model sometimes referred to as the United Colours of Benetton phone. An unwanted handset of this model could fetch between £100 and £400.
Completing this selection of valuable vintage mobile phones are the Nokia Mobira Cityman (£100-£400) released in 1987; Nokia 8110 (£150-£300) with a banana shape from 1996; Nokia 7600 (£100-£300) released in 2003 with a radical design; Nokia 9000 Communicator (380-£300) released in 1996 featuring a QWERTY keyboard; and the Vertu Phones (£500) aimed at the luxury market. Sad to say I do not possess any of these valuable vintage mobile phones.