Philips 7000 Wet & Dry Shaver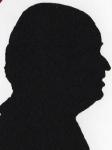 Philips are a trusted name in electronics, the panel division is based Europe, I have reviewed a number of items for the home medical and health division, here something from another division home grooming which they do for both men and women.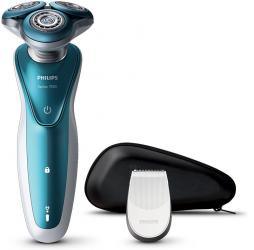 click image to enlarge
This electronic razor is equally useable 'Wet' or 'Dry'.
A lot of dry shavers have a problem when shaving once a couple of days have passed since their last use especially on the area below the chin and while you feel fine just after the shave then the irritation starts and also as this hair is somewhat softer there is also the likelihood that it has just been brushed aside rather than removed.
So what is different here, first it has comfort rings to give the shaver a smoother path and the blades themselves are mounted on heads which can move in five directions Philips call them 'Dynamic Flex'.
This is not a basic model so be prepared when I come to the price, however if you have ever had a shave in a barbers recently the cost could soon be negated.
A fully charged battery should give you 50 minutes of shaving time which even for those who are extremely thorough should give a week's worth of shaving once a day. A full charge from total discharge is one hour.
Rather than have a push up trimmer mounted on the rear of the shaver this unit comes with a separate module that fits onto the shaving head so you should get nice sharp wedges to your sideburns etc.
So far I have been thinking dry shave but a wet shave with a blade can also cause irritation especially when the foam has not been fully absorbed in the beard but here the problem is more likely to be the chin and lips area rather than under the chin.
More than 60 years of shaving has told me a combination of wet and dry shaves is the best way to get through the week and yes I do like the odd lazy day when not going out to miss a shave totally but for me anyway that means a wet shave the next day especially for the soft hair under the chin that otherwise just gets moved aside.
Until about five years ago I was a person who used a blade razor with foam or gel for wet shaves and an electric razor for dry shaves.
Here is a chance to use the electric razor for dry and wet shaves as the heads can cope with gel and foam and the same head can give a perfectly fine shave when dry. So when you are just out of the shower or bath the chance to gel/foam up and get a superb wet shave with this series 7000 unit and best of all even if you have just decided to have a wash without getting the gel fully absorbed then the shave can still be smooth and best of all still no pulling or irritation.
The Philips Series 7000 (S7370/12) is available from Amazon for £120.96 with free delivery. Details are available on the Philips web site.