Penclic Keyboard and Penclic Mouse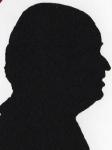 However much desk space you have it seems never to enough, if you have a tower or mini tower you can probably move it under the desk, a lot of panels have a USB hub but that still leaves the problem of the keyboard and the mouse.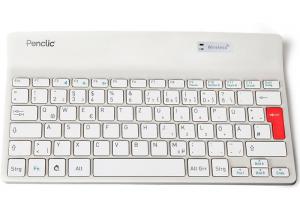 click image to enlarge
Here I am looking at a small keyboard and a mouse that looks more like a pen in a holder than the traditional rodent.
Penclic Mini Keyboard K2 Wireless
I laid this on top of my standard keyboard and its about 2/3 the size. The actual dimensions are 28.5x14x.7cm, the last figure is at the key end the back can be up to 3.5cm if you use the tilt supports.
It runs on two 'AAA' rechargeable batteries which you charge when needed by a retractable USB to micro USB lead (supplied).
The keyboard wirelessly transmits to a tiny 1.3cm long Nano-USB receiver and all but the last .4cm is in the USB socket only a tiny bit protruding which say Penclic in white on a black background.
The keyboard itself has 78 keys with the alpha and numeric keys being fullsize. The only thing you lose over a fullsize keyboard is a dedicated numeric keypad and even this is available as a secondary option via an extra keypress (Num Lock) and these keys are marked in orange on keys towards the right side of the keyboard.
Eight of the Function Keys have extra functions via the Blue type and holding the Fn key while pressing them.
While you are space saving on your desktop you also tend to move your wrists less and while this may be useful as far as RSI (repetitive strain injury) maybe it does make you do things in a slightly different way and the couple of weeks I used this unit was not really enough to say yes or no. The fact that it is wireless does mean you total freedom of where you place it as the supplied retractable cord is only used for charging.
The Penclic keyboard is available from Amazon for £54.99 with free delivery.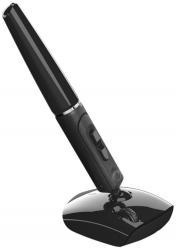 click image to enlarge
Penclic Mouse B2
This is not something I found easy to get used to turning horizontal movements on a mouse mat into tiny vertical movements up to 10cm in the air is something very different.
A lot of people find a trackpad on a notebook difficult to use, I do not as using a finger rather than a rodent is for me anyway quite easy and providing you have the two mouse buttons at the front I find moving from a Desktop to a Notebook not a problem. Even using a tablet or the few touchscreen panels I have looked at are not difficult however this pen device is for me and my aged body is a pain.
Like gaming mice with multiple buttons I spend longer thinking about which button to press than any time saved by the extra button and what it does.
This is a 13.5cm pen on a 6x4cm stand.
It has five buttons on two sides of the pen and a scroll wheel on the base.
The way you hold it takes time to get used to and I can see that it might save space.
It works via Bluetooth which most notebooks – but few PC's – have.
It is powered by a single 'AAA' rechargeable battery which can be charged via an expandable micro USB to lead supplied.
The Penclic Bluetooth Mouse B2 is available from Amazon for £67.77 with free delivery.