Panasonic Batteries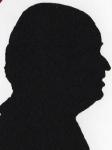 Most will think that once you have located the correct size of battery the only real choice is do you use Alkaline 1.5v or Rechargeable 1.2v. According to Panasonic while any battery that fits will work getting the best performance is down to the correct type of battery.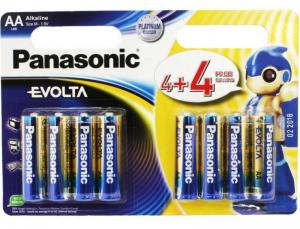 click image to enlarge
The four grades are EVOLTA, Pro Power, Everyday Power and Alkaline Power – each one with a different capacity. As different appliances require different levels of energy, Panasonic want to help battery consumers "see the wood for the trees" by guiding them through their purchase decision.
So as with so many things today you need to use an App this one is available in the iOS or Android store.
Recently Panasonic changed the colour of their battery packs so that the batteries were easily recognised on the store shelf so with and the advice from the App you should always end up with the right battery for whatever device you want to use them in.I was sent samples to test of the four catogies.
EVOLTA 'our number one longest lasting', Pro Power, Everyday Power and Alkaline Power. The Everyday Power and Pro Power were 'AAA' and the EVOLTA and Alkaline Power were 'AA'.
The EVOLTA has a predominately blue card, Pro Power Red , Everyday Power grey to yellow and Alkaline Power orange. The batteries themselves are slightly different colours but while EVOLTA has the word PANASONIC in white on a blue background, the other three types have it in white on a black background.
To work out how power is stored and delivered in the various types of battery probably requires a four year course at universery.
The App – link at the end – could help you, however think of what the battery is required to do.
I give an example an electric clock I have one running on a single 'AA' battery I have to adjust it twice a year when the clocks go forward/back the battery runs for much longer as it takes a minute amount of electrical power but it needs to be constant.
Something like a toy car needs lots of power to turn the wheels and then when not in use no power is required so with those to examples for have already a basis of what you may need so purchase batteries for a task rather than just buying batteries.
I have been using these batteries for around a month in a number of different items a clock, two remote controls all of which are low power useage and also a CD-Player which must be a mid use item, the high demand items will certainly be those that require a lot of instant power like toys.
While I provide a couple of links below most people will buy batteries either from a corner store or supermarket normally because what they have has already expired. If you use a lot of batteries then some of these online offering seem excellent value when purchased in bulk.
Panasonic Battery App is called Panasonic Battery App in the Android store. Both AAA batteries and their larger AA size are both available from Amazon.