What do you Google?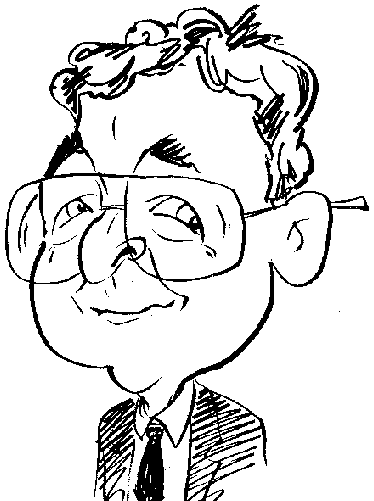 Review controls
While the period of Lockdown has kept us tethered to our place of residence, access to the Internet has enabled us to call for help and assistance from a variety of sources that we might not otherwise considered.
Digging deep into my memories, I can still recall my first venture on to the Internet. Rather than information or assistance, this visit was for the purpose of downloading a particular item. This incident was back when an external modem device and a dial-up telephone connection were vital ingredients required for this task rather than the click 'n' connect Broadband options we all use for modern Internet access. Those were the days when Internet users were considered to be in the minority.
As mentioned, my first venture was for the purpose of downloading content. This was a chess game running on the DOS platform. While I can remember the event, I am unable to supply information as to how much time the download required. However it was certainly much longer than that required by modern day Broadband standards as those who took part in a recent study by OnePoll commissioned by British Gas.
This study, involving 2,000 UK adults, and dealing with how people were coping with coping with problems when outside visitors were discouraged due to Lockdown restrictions, revealed that the average UK residence will consult the Internet 30 times a week. This will be to seek assistance to help with issues such as cooking advice, make TV show queries and discovering DIY tricks. In fact some, around 5%, admitted to making more than 100 visits in an average week as they checked out the opening times of shops and how to fix a broken appliance.
Other popular topics covered by information searches on the Internet included how to make bread, unblock a drain, fix a boiler and discover customer service phone numbers. Of those taking part in this study, 47% were pleased to discover how much they could get done due to a visit to the Internet without having to rely on others or seeking professional assistance. 30% said taking the Internet route for help had saved them money.
The research also discovered that 46% of those taking part had recently learnt a new skill using Google or another device. More than half of those polled stated that they had managed to fix something while being restricted to the home environment due to the Lockdown period without any need to call on the assistance of a professional. Other features such as Siri and Alexa were used to help instigate the search for a required solution for a particular. Google came out top as the most common feature when looking for answers with around 80% opting for this service.
According to the survey, here is a list of the top 50 things Brits will Google when searching for particular information.
What are the opening hours of a shop or similar?
The latest news stories
Who sang a particular song?
Who starred in a particular film?
Dates in history
A customer service phone number
How old a celebrity is
How to find discounts/voucher codes
Self-diagnosis for an ailment
Where certain cities are
Facts about a celebrity such as where they live, how tall they are etc.
Where certain countries are
How to care for certain plants
Good films to watch
Good TV shows to watch
Good books to read
How to fix a broken appliance
How to identify different birds
Where to buy certain clothes
The answer to a pub quiz question
How to get a refund for something
What are the current social distancing/lockdown restrictions?
Things to do at home
Who different members of the government are and their roles
How to find home workouts
How to make bread
How to get vitamin D
Where different animals live
How to cut hair
How to clear my phone's storage
How to update my phone
How to bake banana bread
How to make cocktails
How to make pizza dough
How to make scones
How to make a face mask
How to unblock a drain
Answers for children's homework
How to fix a dripping tap
How to make a face mask
How to bleed a radiator
How to do yoga
How to fix a leak
How to fix a boiler
How to set up a video call
How to do a meter reading
How to set up an email address
How to put up a shelf
How to fit carpet/flooring
How to knit