Nokia Targets Health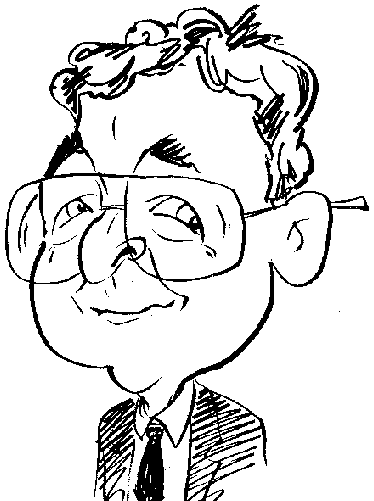 Review controls
Tucked away on your wrist, this Nokia device can check on various health issues.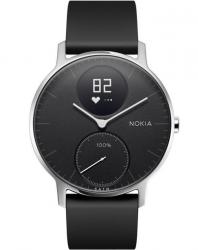 click image to enlarge
As a sign of the times, whenever I now think of Nokia my thoughts tend to drift towards the subject of health matters. Over the last few months I have looked at a blood pressure monitor and a BMI weighing machine from Nokia. Now it is the turn of the company's Steel HR product which is a wristwatch device that combines activity-tracking features with heart rate monitoring capabilities.
The Nokia Steel HR watch is available in 36mm (in either black or white) and 40mm sizes (black only). My review sample belongs to the former category in white. Combining elements of French designer style with a circular face ensconced within a stainless steel casing and featuring chrome hands, the Steel HR watch attaches to the wrist using modern silicone straps. Decorating the face of the Steel HR watch are two circular areas used for displaying different mode data and an activity dial
Powering the Steel HR watch is an internal battery pack that offers a claimed best battery life for a heart monitoring and activity tracker. Following up to 25 days of full activity, the Steel HR will pair back its activity as it switches to power saving mode for an additional 20 days of basic activity tracking. Nokia has partnered the Steel HR watch with a circular charging unit that connects to a power outlet via a USB port link. You just need to rest the watch on the charging unit for the process to be activated.
As with the other offerings in the Nokia Health line-up family, the Steel HR watch works in conjunction with the company's Health Mate app which can be downloaded from the appropriate store for use with an iOS or Android device. The app will lead you through the process of selecting your Nokia device, its actual detection and who will be using the product before it is updated with the relevant data. You also get a tutorial on how best to make use of the Steel HR and the accompanying app.
Worn as you would a more traditional wristwatch, the Steel HR provides the user with a range of options. While the main clock face will display the time in analogue format with the chrome hands and rather faint minute markers encircling the face, the display mode circle area can deliver a digital reading of the time along with an indication of the day following a long press of the button on the side of the watch. A shorter press will bring up a reading showing the current or continuous heart rate data.
When monitoring heart rate, the Steel HR uses green LED lights to detect any variations in the level of blood in the wrist. Do not worry about being disturbed by these green LED lights as they are invisible to the user. This photolethysmography (PPG) technology works in conjunction with the Steel HR's heart rate algorithm to provide accurate measurement especially during workout sessions. Following such an energetic session, so I am reliably informed, you can view the maximum heart rate, calories burned and a "time in zone" graph. Notifications can be sent to your smartphone to keep you up-to-date and the data can be shared with others through a Leaderboard facility.
By switching focus to the Nokia Health Mate app, you can view additional data recorded by the Steel HR watch and access other features. With the Steel HR Home page and Timeline view selected you can check out the number of steps taken on a daily basis plus a graph showing your sleep pattern before digging deeper for more information. You can check on your average heart rate over the past few days.
Changing to a Dashboard view adds data from other available Nokia Health devices that might be available. This will allow you to set up various activities from a list that contains 36 different types of tasks. Ranging from sporting activities to more relaxing pursuits, the list includes fitness, elliptical, Pilates, Yoga and Zumba (I had to look that one up). The Health Mate app also features information regarding ways of keeping fit, sleeping smarter, and pregnancy tracking plus keeping your weight under some sort of control.
The Steel HR device is a useful addition to the Nokia family of devices designed to cover different aspects of the user's health. While the Steel HR is more suited to the more energetic members of society, it was able to cope more than adequately with my various complaints and health issues following a period of hospital treatment and subsequent release. With a suggested price point of £169.99, the product can be purchased from www.health.nokia.com and retailers such as John Lewis, Amazon and Curry PC World.