The Siren's Call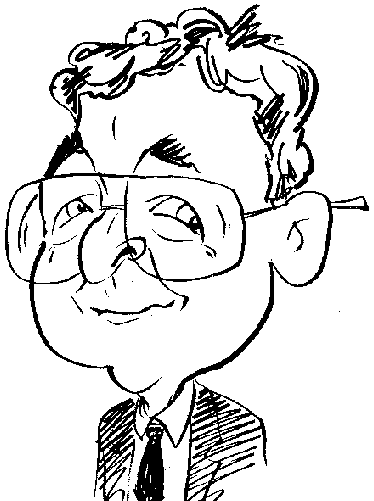 Review controls
With a cast list that includes pirates, a mermaid, sae monster and an island built to act as a retirement home, this next game is a nightmare from the deep.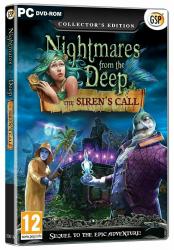 click image to enlarge
You always remember your first time and this occasion certainly qualifies. The next title in my review schedule arrived in a box prominently displaying the GSP branding. This is the company that provided the product that formed the basis for the first review I had published many years ago. This product was a utility entitled "Do It on your Desktop". While I still have my review copy of the software, the magazine that published my review has long since closed down. But enough of wallowing in nostalgia, this next review of a GSP title is Nightmares from the Deep: The Siren's Call.
Developed by Artifex Mundi, Nightmares from the Deep: The Siren's Call is a Hidden Object Adventure game. I have been looking at the Collector's Edition of the game which comes with a number of bonus items. In most cases you can access these bonuses immediately as you view concept art, wallpaper and cut-scenes plus listen to music tracks, play Hidden Object scenes and check out a Strategy Guide. The only bonus item you are made to wait for is a bonus adventure as you tackle the Book of Davy Jones.
Before setting out on this pirate and sea monster themed adventure you can make adjustments to the gaming environment and create profiles for different players to record their progress. Adjustments can be made to the volume levels for background music and sound effects while options are available for the use of voice-overs and a custom cursor with full screen viewing and automatic support for wide screen display.
When playing the game, there is a choice of Casual, Advanced or Expert difficulty levels. Depending upon the level chosen, you will get a different rate of charging for the game's Hint and Skip features plus, in some cases, the use of glimmers and sparkles to identify interactive areas. There is also a variable penalty imposed for mis-clicking and a map showing different location and also possessing the ability to transport you between locations.
Your role in the game is that of Sarah Black, the curator of a Caribbean museum, who is the guardian of a sacred artefact which is known as the Golden Octopus. However this artefact is quickly stolen and you find yourself in the company of a fisherman who is involved in a relationship with a mermaid named Calliope and the Siren of the game's title. You make your way to Kingsmouth, an island originally created by pirates as a possible retirement base but now it has become a base for a force led by Major Murray and his fish-like praetorian guards who attack passing ships.
Your task, or should that be tasks, is to retrieve the Golden Octopus which controls the Kraken, stop Mayor Murray, rescue Calliope and restore peace and harmony to Kingsmouth. To help you complete these tasks you have a cursor which can change shape to indicate when certain actions are possible and a tool bar arranged across the bottom of the screen. This tool bar consists of your diary which automatically records your findings, a map, inventory, rechargeable Hint feature and access to a Strategy Guide covering the game's main chapters. You can also count on the lovesick fisherman to offer advice.
The game does require a fair degree of moving around the various locations within, and under, Kingsmouth. There are also numerous cut-scenes to bridge together the story's sections. The cut-scenes and various conversational scenes feature spoken dialogue delivered by voice actors. These scenes do include a Skip option if you are in a hurry to get back to your other tasks.
The Skip option is also available when tackling the various puzzles found in this game. Generally the puzzles found in this game are innovative and challenging. Often they are made up of a number of layers that need to be solved in sequence. The puzzles have been designed to fit comfortably in the game and have a fish or pirate linkage.
Hidden Object game play makes use of a variety of concepts. While cluttered scenes are a constant, sometimes you are presented with a text list of items to be found. Some of the words are shown in cyan rather than black to indicate if an additional action will be required. On occasions the required items will be shown as silhouette or a thumbnail image of what is required. In some cases, items will need to be found in sequence as each item will be needed to link to the next one in the chain. Those playing the game in Casual mode, as I did, have the option to switch to clearing a Mah-jong board rather than search for Hidden Objects.
Nightmares from the Deep: The Siren's Call brings together an excellent combination of well-drawn scenes with appropriate sound effects, believable spoken dialogue and a developing story line. I was able to track down a copy of this game for sale on EBay priced at £3.97. The game requires a 2.0 GHz processor with 1GB of RAM and 2GB of hard disk space running Windows XP and later.