Three Ghostly Offerings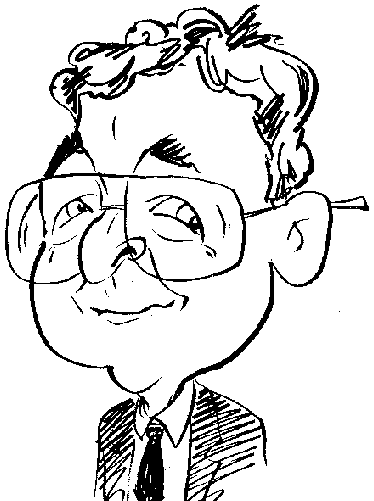 Review controls
What do "Black Heart", "Perfect Show" and "Thief of Souls" have in common? The answer is that these three Hidden Object Adventure Games form the Ghostly Mysteries Triple Pack which is the subject matter of this next review.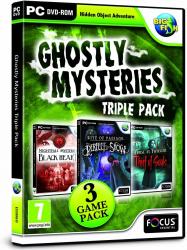 click image to enlarge
Despite being developed by different companies, these three titles of this pack offer a similar range of customise options for those seeking to solve the Ghostly Mysteries. Profiles can be created so that the progress can be recorded of those playing the games. Adjustments can be made to the volume levels for features such as background music, sound effects and, when appropriate, dialogue delivered by voice actors. Each game can be played in full screen mode and, in the case of one title, adjustments can be made to the screen brightness.
Nightfall Mysteries - Black Heart
This game casts you in the role of a helpful friend who is called upon to assist a character called Christine. Her husband, Viggo, has been kidnapped and dragged towards Blackhill Manor which will form the starting point on your task. Assisting you in your task to aid Christine is an array of features positioned across the bottom of the screen.
Arranged from left to right are a journal, inventory and map feature. Along with the ability to provide an up-to-dated map, clues and your findings, the journal will also possess a tape recorder so you can listen to various tapes that can be found within various scenes. The Hint feature, which is in the shape of a bat, might give you a clue as to the underlying element of this game.
This title features the usual assortment of mini game puzzles, Hidden Object scenes and moving around different locations with the mouse cursor changing shape to indicate when different actions are possible. Mini game puzzles, which vary in type, are often used to block access to certain areas and open secret elements of the Manor. Hidden Object game play combines cluttered scenes with a text list of items to discover. While most of the listed items will be coloured white, some might be coloured green or yellow. A green item will require you to interact with it while a yellow item will need to be combined with another before it can be selected. Intermingled with the action are static cut-scenes with spoken dialogue and an occasional special effect making an appearance.
Rite of Passage - The Perfect Show
The second game in this Triple Pack casts you in the role of a music teacher who should work on her time keeping. Arriving late for a piano lessons she was due to give, you find that your young pupil, a girl named Amber, had been spirited away by a mysterious figure. As part of your investigation to discover what has happened to Amber, you find she is not the only child to have gone missing in the town of Everlake which is pictured as a storybook, old-fashioned town.
Running across the bottom of the screen is an area consisting of a Hint feature, inventory and Journal which automatically records your findings and lists your objectives. No map feature is provided to help you get around the different location other than the mouse cursor indicating possible named directions. As you travel around Everlake, you will encounter mini game puzzles and Hidden Object game play.
The mini game puzzles offer a variety of challenges whose difficulty is not helped by rather sparse instructions. I often found that a trial and error process was the best approach to adopt to discover what was required. As with the earlier title, Hidden Object game play mainly used the same format of listing the required text items in white, green or yellow to indicate how they should be handled. Occasionally you could be asked to complete a scene by replacing elements in their correct position.
Curse At Twilight - Thief of Souls
The third title in this pack gives you the choice of Casual or Hard mode of play. The former gives you a faster charging of the Hint and Skip features plus sparkles to identify active zones. Hard mode offers a slower charging rate and no sparkles.
Whatever your choice of mode, you are cast in the role of Isabelle Brisborne. Receiving a mysterious invitation from Lord and Lady Hamilton to attend an event at Darkfell Manor, your curiosity is aroused and you set out to attend. However Darkfell Manor appears deserted on your arrival. It isn't long before you realise everything is not as it should be. This feeling is not helped by the discovery of a cell holding a ghostly figure of a young girl who had been hired to rid the Manor of an evil spirit called Grim. Unfortunately she has failed and now it is down to you to destroy the spirit before dawn otherwise you will become the Manor's ghostly prisoner.
Rather than stick with the basic format of similar games, Amaranth, the developers of this title, have added some extra features. The basic array of tools, available across the bottom of the screen have been enhanced. Tabs have been added to the inventory so you can switch quickly between views of the inventory, goals and required objects when appropriate. Map and Hint features sit either side of the enhanced inventory. Each scene comes with an allocation of coins and tasks that need to be found or completed. Finding all the coins in a scene brings the reward of a picture of the scene so that you can return to it whenever you want.
Picking up a required item from a scene can happen in two ways. Sometimes you just need to pick it up but on other occasions you will need to find the individual pieces of the object which then combine together to form the desired item.
Hidden Object game play follows a standard pattern with a text list of items need to be located within a scene. Any item coloured white rather then cyan, will require an additional action before it can be selected. Once the initial list has been discovered then an additional item will need to be found and this will be your reward. The game also has a mixture of mini game puzzles.
While based on a similar theme, the three games were different enough to appeal. I have seen this triple pack on available for £9.99 on Amazon. The three titles require a 1.4 GHz processor with 1024MB of RAM and 779MB of hard disk space running Windows XP and later.