A Watching Watch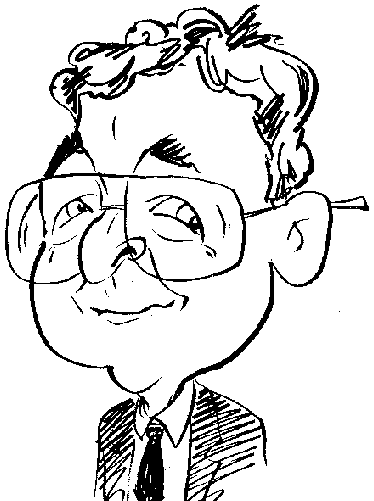 Review controls
Technology can help keep an eye on your child through the use of technology.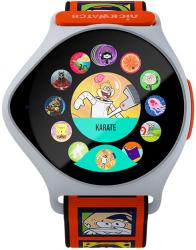 click image to enlarge
The NickWatch, as its title might indicate, is a watch which doubles as a time piece, monitoring device and source of entertainment. This product has been developed by the Israeli start-up company named, not surprisingly, Watchinu (try saying it). Designed under a licence agreement with the popular children's brand of Nickelodeon, Watchinu feels the product should be suitable for the younger members of society aged between six and nine years.
Supplied in a tubular container, this child-centric device does certainly have the appearance of a toy. Packaged with the pear-drop shaped watch face, encased within a white and orange casing, are a pair of easy replaceable, Velcro fastening watch straps, a magnetic charging platform that can link to a USB power source and concertina style documentation. A full User Guide can be downloaded from www.nickwarcg.com. Adding to the product's child appeal is the presence of a number of stickers, representing various Nickelodean characters, on one of the wrist bands. I did feel that the strap connection was such that it could easily become detached during a child's hectic playing style but, I am pleased to state, this failed to occur during the review testing process.
Providing the NickWatch monitoring linking facility, allowing parents to check on their child's location and activity is an App. Once downloaded from either the Android or Apple Store, a link can be set up between the parent's smartphone and the NickWatch. Working within a password protected account, a selected group of family members and friends can be set up through the creation of a Family Ring facility that will allow two-way messaging and limit calls to verified contacts. The parent can also set the watch to be deactivated during specific timings, such as school hours, with no option for child deactivation. Specific schedules can be set up for week days and weekends plus holidays. With support for Bluetooth connectivity, the watch also features an SOS feature that is activated following a ten second press of the device's orange button.
While on the subject of the large, side-mounted orange button, this play a part with regards to access to the NickWatch features. Along with powering on and off plus the SOS feature, the watch's orange button brings up a choice of various activities. In these cases navigation switch to a clockwise or anti-clockwise motion allowing for the selection from a circle of options displayed on the watch face. Some practice was required to get to grips with this menu system.
Using this dual control system the child can opt to customise the appearance of the watch face, keep a track of their daily steps, create effects such as dance steps, funny voices or decorate their own faces using a Selfie camera and special effect. In some cases rewards can be earned by the child for achieving set tasks.
The watch is also capably of delivering playtime as the child can take part in a number of simple games. These games include Karate!, Ask & Shake, Poses. Mix it! and Balance. They can also create their own story using some of the facilities available on the watch.
Watchinu have launched this product will a special introductory price of £79.95. This will rise to a full pricing level of £159.95 once the introductory period is over. You get the full benefit of the NickWatch's full capability you will also need to take out a subscription to cover monitoring and update services. A monthly subscription is priced at £14.95 with an annual subscription being £89.95.