A Netatmo Welcome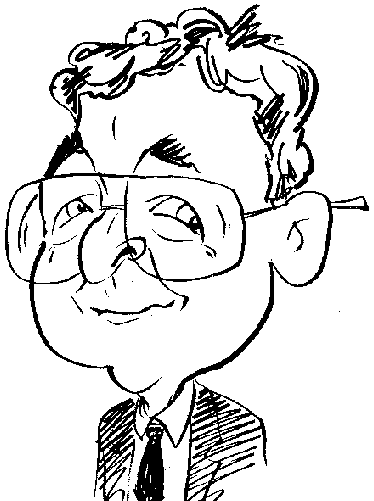 Home security continues to be a hot topic with the next candidate offering a welcome.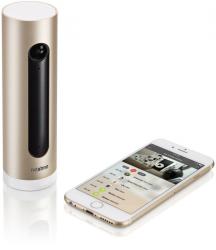 click image to enlarge
Developed by Netatmo, a company founded in 2011, the Welcome is a security camera that comes with the promise of delivering face recognition without the need of a contract or subscription fees. The product consists of the camera unit, power lead, Ethernet cable and an 8GB micro SD card for storing any captured content. You also get a mini booklet which relies of illustrations to get its message across regarding setting up the device.
The Welcome camera has a gold coloured anodized aluminium shell. With a height of 158mm and a diameter of 45mm, the cylindrical camera will need to be position of a suitable flat surface as there is no option for it to be wall-mounted. Decorate the front of the unit is an oval panel with a status light at the bottom and the camera lens at the top. Located at the rear of the Welcome camera are connections for power, Ethernet and a slot for the supplied micro SD card.
In order to set up this camera, you need to download the appropriate app from the Apple or Play Store. Prior to setting up the camera, you will need to create a Netatmo Welcome account. You will need to supply an email address and password that contains upper and lower characters plus at least one numeral. With the account set up, step-by-step instructions will lead you through the process of setting up the Welcome camera.
The setting up process does required that the Welcome camera to be turned upside down at one point – don't ask me why as I do not have the answer. Once powered up with location services turned on and a Bluetooth connection established, the Welcome camera will attempt to link to your home network via WiFi. I say "attempt" because I encountered several failures with an appropriate message regarding no connection being made. At one stage I even attempted to establish a wired link using the supplied cable. While the presence of the Ethernet cable was acknowledges, the message received still stated that a WiFi connection could be established.
Eventually I was able to make a connection by using another WiFi network to which I had access. To complete the setting up process you need to turn the camera back to its normal position before giving it a name and location. There is also an option to participate in a product improvement program which is turned on by default.
Delivering a live 1080p stream to a paired smartphone hosting the Welcome app, you can view what is occurring during your absence. The delivered live feed is clear but there is not option to zoom into specific areas for a close up look. Day and night feeds are both of reasonable quality.
Captured images will be presented as part of an identification process. You will be given the option to name and confirm images of known people as you build up individual profiles. On some occasions captured images are not faces and these can be designated such and discarded. The supplied micro SD should manage to hold up to 100 clips and image captures with space being automatically regained by the deletion of the earliest captures.
Initially there will be numerous captures and messages to your smartphone as the Welcome detects movement and faces it classifies as unknown. However over time, as the Welcome camera learns from its experiences and your feedback, these instances should be reduced to a more acceptable level.
It was noticeable that the Welcome camera became warm to the touch after being powered on for a while. This was a little worrying. There were also occasions when the live feed was disabled as the connection was lost. Later the connection was re-established without any user intervention. During these periods messages were still being received regarding events dealing with movement and unknown faces being detected.
The Netatmo Welcome Smart Home Camera was not the easiest device to set up and did required a certain about of user intervention during the initial stages of bring the device up to speed. I have yet to discover why the camera objected to the original Wi-Fi network. Currently this product is listed at £143 (plus £5.99 postage) on Amazon.co.uk.