CLOUD Ready NAS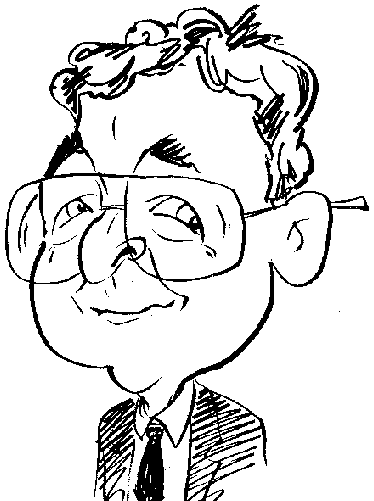 Review controls
The question that needs to be answered first is whether this next review concerns hardware or software. In fact, as will quickly become clear, the review starts off by covering the hardware before moving on to the software element of this NETGEAR offering.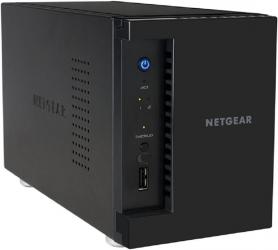 click image to enlarge
Providing the hardware element in this package is the NETGEAR ReadyNAS 212 box. This is a 2-bay Network Attached Storage device that comes with a three year Diskless warranty. The box, combining a colour scheme of matte and lacquered black, has dimensions of 220 x 101 x 142 mm (D x W x H) and weighs, in its original diskless state, 2.03kg. Powered by a 1.4GHz ARM Cortex A15 Quad Core processor with access to 2GB of memory, the NAS RN212 box can support up a capacity of 12TB spread over two bays. NETGEAR had supplied a single new 1TB Red WD drive for my testing purposes.
This immediately put an end to any thoughts I may have had regarding the testing of ant RAID features. Inserting the supplied drive into the first bay was relatively straightforward once the plastic insert was removed from the bay. Hidden behind a lacquered gateway cover, early bay has its own security clip that both holds the drive in place and ensures the drive is fully and correctly inserted.
With the drive(s) inserted you can then attach the supplied power lead and Ethernet cable to the relevant connection sockets on the rear of the NAS box. With the Ethernet cable linked to your router and power turned on using a front-mounted button, LED lights will indicate which bays are populated – in my case just bay one. You can then log onto http://readycloud.netgear.com and begin the setting up process of this device and software.
If you are using drives that may have been used elsewhere then you could need to reformat the drives. In my case this was unnecessary as the supplied drive was brand new. There is a choice of selecting from a default set up or an offline advanced installation. I opted for the default setup of ReadyCLOUD which required the creation of a MyNETGEAR account that was based on an email address and a password made up of lower and uppercase characters plus a numeral. The device can be named and allocated a time zone from a drop down scrollable list. You can opt for a choice of setup types made up of ReadyCLOUD being a web portal; mobile app for iOS or Android; and a PC or OSX app.
At this stage of the operation a system upgrade was indicated as being available. This firmware offered improved LAN performance allowing for sharing files via email links within ReadyCLOUD and automatic computer backup and sync with a ReadyCLOUD desktop app. Once this upgrade had been completed a web based interface appeared with folders for Documents, Home, Music, Pictures and Video. This is accompanied with a recommendation to bookmark this page for easy access in the future. Overall my presence was barely needed during this software setup routine, apart from a few mouse clicks, as all the hard work relating to the recognition of the device and setting up of the equipment was dealt with on my behalf.
The NETGEAR ReadyNAS operating system 6 software is based on a file system known as B-tree file system or Btrfs for short. Btrfs has been designed to give users an extra level of protection for their valuable data by avoiding issues such as bit rot which is sometimes referred to as silent data corruption. This protection against bit rot is achieved in three ways. The Btrfs method takes a checksum of every data block that is written to the NAS device. During each and every subsequent read process, the various checksums are verified. If any issues occur then an auto-repair module kicks into action and repairs corrupted data.
Btrfs supports the creation of snapshots which can be implemented on a user-defined schedule. Set to occur on an hourly, daily or weekly basis as circumstances demand, these snapshots do not copy all the data, which could be detrimental to both the speed of operation and disk capacity, but only target the actual changes and use pointers to reduce the amount of space taken up. The new data, if there is any, will be written to a different location, leaving the original data intact. A timeline feature will provide an easy reference in case you need, at any time, to step back to a previous version of the data.
I did encounter one problem with the installation of the ReadyCLOUD. Earlier I mentioned the option of a PC or OSX app. This tool is available for downloading from the product's Internet interface. Unfortunately when I tried to download this app, the signature of Ready Setup.exe was identified as corrupt or invalid and I was unable to run the file and check out its functionality regarding backup and sync facilities. Presumably this file was not protected by a Btrfs checksum.
A recent check of Amazon.co.uk had the NETGEAR ReadyNAS 212 2-bay diskless box priced at £244.84. While this might seem a heavy price to pay for a diskless 2-bay NAS box you do need to take into consideration that this price includes the web based Btrfs management software to protect data from mishaps.