A Pack of Murder, Mystery and Mirrors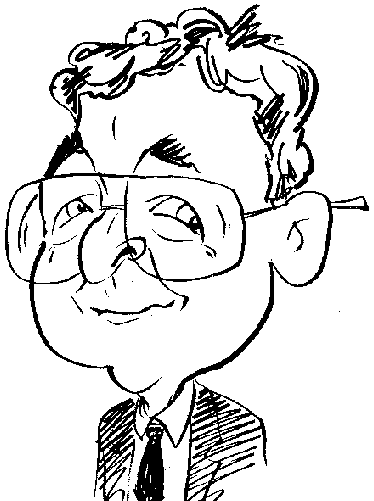 Review controls
Taking its inspiration from the three "Ms" of Murder, Mystery and Mirrors, this next product brings together three titles currently available from the Big Fish Games catalogue.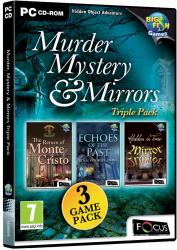 click image to enlarge
These titles making up this pack are The Return of Monte Cristo, developed by Turtle Games, Echoes of the Past - Royal House of Stone, developed by Orneon, and Hidden in Time - Mirror Mirror, developed by Monkey Barrel Games. The three Hidden Object titles can be installed individually from the supplied same front-end.
A similar group of options, apart from a couple for instances, are available when setting up these titles. Profiles can be created so that different people can play a game and have their progress recorded. Adjustments can be made to the volume levels applied to background music and sound effects. You can also opt to play the game in full screen mode when viewing the action. The Return of Monte Cristo adds a 3D mode to the mix while Mirror Mirror can be played in original or mirrored format.
The Return of Monte Cristo
The Return of Monte Cristo places you in the role of Edmund Dantes who sets out on yet another quest of revenge. This time the cause of his anger and resentment is the murder of his fiancée and the subsequent inability of the authorities to apprehend the culprit.
What follows is a succession of Hidden Object action as you are presented with text lists of items that need to be located within well-drawn scenes. While most of the required items will be listed in white text, occasionally an item will be in blue text. This means an additional action will be necessary before the item can be selected. The additional action will require the use of one of the other items. As well as the standard Hint feature, you also have access to a facility whereby you are shown an outline of the required object's shape.
Often the scene will contain a key which is not featured in the list. However you will need to collect this key as it provides the means to move to the next scene which could be via a door or the opening of a box. If, as can sometimes happen, you could move to another scene before completing the current location, then it is possible to relocate and then return to the original scene later. Various mini game puzzles and cut-scenes are used to link together the different locations and Hidden Object scenes plus additional characters who only communicate in text format.
Echoes of the Past - Royal House of Stone
You arrive as an ordinary tourist for an educational trip around the Royal House of Orion Castle. This building became known as the Royal House of Stone when mysterious events caused the existing family of residents to disappear. Your tour of the castle is quickly put into a tailspin as you are transported back in time to the medieval period where a magic mirror informs you that you must explore your surroundings to reveal the ancient curse that has affected the occupants.
As you move around the castle, you will encounter Hidden Object scenes. You could be asked to find a specific list of items or a number of one type of item such as those indicating royalty. An item coloured red in the list will require an additional action before it can be selected. Your initial supply of Hints can be supplemented during Hidden Object sessions by collecting any mirrors that may form part of the current scene.
While retaining strong influences of Hidden Object game play, this title has more of an adventure type style to it. You will need to wander around the castle, opening doors, inspecting rooms, solving puzzles and, from time-to-time, finding the required items for Hidden Object game play. This combination makes for a more enjoyable and challenging gaming experience.
Hidden in Time - Mirror Mirror
Completing this trio of titles, Mirror Mirror casts you in the role of an ancient mirror that was made by the same craftsman who designed mirrors for the last Duke and Duchess of Farwich. As a result you receive an invitation to check out Castle Farwich before its content are auctioned to pay for debts that have built up over the years. On hearing stories regarding a magic mirror being broken into nine shards and concealed around the castle, you decide to try and find the pieces so that the mirror can be restored and deliver its magic.
The game concentrates its action on Hidden Object activity as you search different areas which are made on an individual or small group basis. The nine shards have been concealed within locked boxes. So, not only do you have to find each box, you will also need to look for the appropriate key which could well be found in another location.
Rather than a rechargeable Hint feature, you will need to manage with a set number of Hints. Fortunately the initial number of Hints can be supplemented by other Hints which can be earned by solving puzzles and finding an occasional Hint integrated into a scene. Puzzles are also used to provide you with a clue regarding the location of one of the shards.
This combination of Murder, Mystery and Mirror titles will provide you with plenty of enjoyable challenges. While the Monte Cristo title suffered a little by its over-emphasis on Hidden Object game play, the other two titles delivered a better balanced experience. At the time of publication this three-pack is available from Amazon priced at £8.50. System requirements call for a 1.0 GHz processor with 512MB of RAM and 232MB of hard disk space running Windows XP and later.