Mishiko Dog Tracker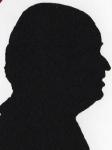 When a dog is at home you normally know where it is, when it is in your garden likewise – unless or course you have a very big garden – however if you let your dog off its lead when out for a walk/run and you lose sight of it maybe not.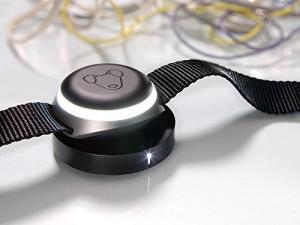 click image to enlarge
This unit is unlike many other collar attach devices I have reviewed that just tell you where you dog is assuming the device has not been removed. It also tells you how far your dog – according to size – should walk as a number of steps as well as other things to keep your dog healthy.
The box has a statement on each side 'Your pet is never lost', 'Your pet is always connected', Your pet is always healthy' and 'Your pet is worth it'.
The device is round at 5cm across and 2cm thick, it comes attached to a solid strap which can be its collar but for a very small dog it may be a bit much so a small alternative is supplied in the box.
It has a rechargeable battery inside the sealed device so should survive the odd swim of three. The devices charges via wireless and the required dock and USB are supplied. It is stated to take three hours from total discharge and lights on the device tell you how it's proceeding. It charges through the strap so no need to disconnect but if you do attach it to another collar you must check the thickness as this might impair the charge.
Like most recent devices it connects via satellites to your Smartphone via an App.
The Quick Start Guide is simple but has illustrations and should be enough. There is a small manual with tiny print which even with a magnifying glass is hard to read, there is a PDF very which by default comes down at the same size but most PDF readers can increase it to a readable size.
You enter details of your dog size you can enter more details as you go on but initial size will determine the number of steps your dog should take a day a Cocker Spaniel should be close to 58,000 which seems a lot considering most human health Apps say 10,000. The front screen tells you how far it has gone that day, and the distance in metres, it also shows the battery state of the device as a percentage when the last sync occurred.
The second screen can show year, month or day totals. The third screen gives a very accurate representation of exactly where the device is, this shows the road name and even the number of properties and their size and I checked this is accurate. The forth screen lets you enhance your pets profile, your own profile, a monthly calendar with things like dog shows mentioned. The fourth choice on this screen is more that allows you to change measurement units and time format, the language which seems to have four choices at the moment and English is one. It also tells you about your device, its serial number and firmware version.
Initially it seemed to have difficulty finding satellites but once locked on it even seemed to be happy indoors, you are warned that the device should be able to see the satellites so should be on the side or top of the dog's neck.
I was sent one with a white strap collar I see they do a black one which may look better after a few water trips.
The Mishiko Dog Tracker is available from Amazon for £145.01 including delivery. More details including a video and alternate pricing plan on the second link.