Heart Rate Tracking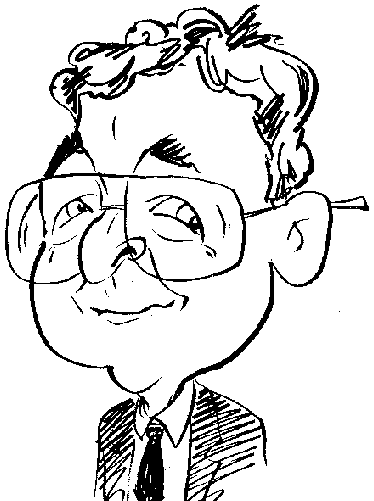 Review controls
Health issues played a major part in the products displayed at the recent Wearable Technology Show.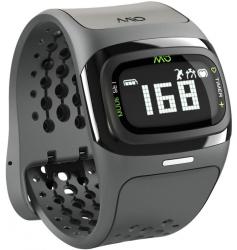 click image to enlarge
It was over a decade ago that I first came across the Mio brand of devices. These were various products offering SatNav functionality for pedestrians, cyclists and motorists. Recently, following a visit to the Wearable Show held at the Excel Exhibition Centre, I was re-introduced to Mio and the company's range of activity trackers such as the Mio Alpha 2 which forms the basis of this next review.
The Mio Alpha 2 kit consists of a chunky element resembling a wristwatch, a magnetic USB charging station and a mini Quick Start Guide. You will need to download the Mio Go app from the App or Play Stores and, while you are at it, you might find it advantageous to also download the complete User Guide from the Mio Global web site to supplement the information supplied in the box. I would recommend downloading this PDF document.
The Mio Alpha 2 attaches to the user's wrist via a black rubber strap that is heavily perforated so that any sweating, that might occur during the workout sessions to allow the device to do its job, should cause no problems. The display element of the product is a 35 x 20mm screen that is surrounded by black and orange frames. Left and right positioned buttons, designated as A and B, are to be found to the left and right of the screen and are used to switch between modes and make selections.
Situated below the screen is a Heart Rate (HR) Indicator Light which gives off a different glow depending upon status and whether you have opted for the default Training (5-zone) mode or Zone Alert (1-zone). In default mode the colour spectrum covers light blue, blue, green, yellow, pink and red as your current exercise ranges from being at rest through moderate and up to maximum. With Zone Alert selected your heart activity will be indicated by a blue (below the target zone), green (within the range) or red when above the target zone. Kit fit enthusiasts should appreciate this feedback.
I am a fan of the supplied charging dock which is small enough to fit in a pocket so that it is conveniently available when required to link the Mio Alpha 2 to an available USB port. This charger magnetically attaches to the Mio Alpha 2 while linking to a USB power source. You can either set up your Mio Alpha 2, once it has been fully charged using the provided unit, from the device itself or the downloaded app.
When setting up the device, I chose to go with the app which leads you through a three-step process. You start off my creating a profile before linking the app to the device and embarking on your first workout session. Among the details required by the profile are obvious personal details such as name, gender and date of birth plus whether to use Imperial or Metric measurements for height and weight. You can easily switch between either of the two types of measurements with the conversion being carried out automatically. Other options include whether to agree to share your data with Mio and sign up for a free newsletter.
Having detected your heart rate through the two sensors on the rear of the Mio Alpha 2 unit, this product allows the user to switch between Training and Zone Alert modes. Options are available to implement timers designated as Chronological, Countdown or Repeat. Using the Mio Global technology, the Mio Alpha 2 can combine heart rate readings with data gained from distance, pace and speed measurements. This feedback data can be viewed as All Activities, Exercises only, Daily summaries or Sleep Only.
While the Mio Alpha 2 can act as your basic watch, its main purpose is to provide feedback and gather data regarding the wearer's heart rate during various activities. As such it is more suited to those who take their exercise and heart status seriously. Depending upon the use of the Mio Alpha 2, the unit's Lithium-polymer battery should last between a day of full heart tracking and up to three months as a simple time keeper.
Currently this heart rate reading and time keeping watch is listed on Amazon.co.uk at £110.
http://www.mioglobal.com/EN-UK/Mio-ALPHA-2-Heart-Rate-Watch/Product.aspx