Rescuing Old London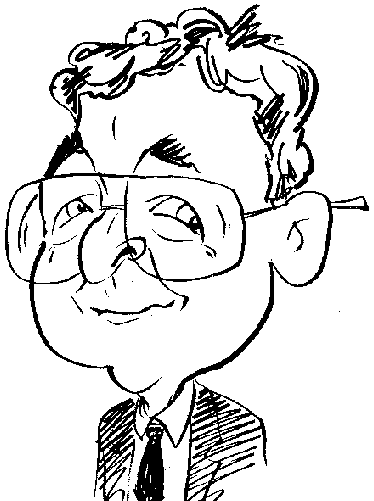 Review controls
Taking you on a trip through Old London, this next title adds a range of features to the familiar Match-3 game play.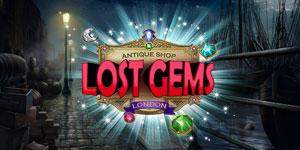 Developed by Kool Haus Games, Antique Shop – Lost Gems London is the follow up offering to the similar entitled Antique Shop – Lost Gems Egypt. Fortunately no knowledge of the earlier title is required to play this latest offering which is based on a cursed historic London City built around this Match–3 offering as you find clues and solve mysteries on your archaeological journey.
Certain adjustments can be made to the game playing environment by the creation of profiles for individual players. A profile will contain a player's progress plus the volume levels for music and sound effects. You can also select from a choice of low, medium or high graphics quality, whether to use a custom cursor and show hints plus opt to play in a casual or move based mode which limits your number of moves.
The game is built around the concept of a Book of Souls which has managed to trap Emily, a character introduced in the original version of the game. Emily is the cousin of Jackie who acts as your guide and font of knowledge as you tackle the various tasks making up this Match–3 game. You are enlisted by Jackie to help her rescue her cousin and, at the same time, purify the sites of London that have been infected by evil forces. In order to complete these tasks you will need to tackle 100 Match–3 grids as you unlock new powers and abilities plus earn achievements and purchase certain power-ups to help you with your work.
Within its background of the Book of Souls, an imprisoned guide, evil influences and the historic London locations, this Antique Shop – Lost Gems offering centralises its action on the basic Match-3 grid format. As is usual in such cases, each grid is made up of columns and rows containing tiles representing gems of different colours. You also get a mixture of tiles that are either permanently blocked or contain a temporary obstacles, such as a crate, that can be removed by various means.
You need to create groups of three or more similar embellished tiles by swapping two adjacent tiles. These tiles are then removed and are replaced by other tiles falling downwards. Creating groups of more than three tiles will automatically reward you with a bomb tile that can be used to destroy other tiles and help you complete a grid. By completing grids you free the various locations in London from the evil influence and also help reduce the power emanating from the Book of Souls.
From time to time upgrades, in the form of useful tools, will become available. As long as you have earned the necessary resources, such as the strangely named Aether, you can purchase these upgrades. One point to be aware of is that these upgrades can only be purchased from a map screen that only becomes available once the grid has been completed. However, while these upgrades might be in your current possession, it does not mean that there will be available for you to use.
In the same way that each grid will have its own designated number of coloured gems that need to be removed, a grid will also limit you to a particular set of upgrade tools that are available for your use. This certainly stops you becoming over-reliant on one or two particular upgrades. The upgrades, available with a particular grid, will be display either side of it. The number of gems that need to be removed will be shown below the grid.
As you progress through the game there are a number of different upgrades available. A rotate tool will allow you to grab a 2 x 2 block of tiles and then turn them through 90 degree increments to free up a tile that might otherwise be blocked. I found this particularly useful for a tile trapped in a corner. Tools to slide either a row or column in an appropriate direction can be purchased. Other tools include those that allow you to move a single tile several positions during a Frenzy session while there is a hammer tool that can destroy a single tile.
Sometimes with Match-3 games, it can be a struggle to identify the final few tiles that need to be targeted for removal. Antique Store – Lost Gems London provides a means to help in the identifying of those final few tiles. By hovering the mouse cursor over the number of tiles still required, shown beneath the grid, the necessary tiles will be highlighted to indicate their positions.
This game gives you plenty of Match-3 game play spread over its 100 levels. Although the various levels of the game do vary in difficulty, this feature has been applied rather haphazardly with a mixture of easy, medium and difficult without any rhyme or reason. As a result I found myself using the game's Hint feature more than usual plus taking the option to restart a few of the more difficult levels.
This game is more suited to the more experienced Match-3 gamer who might enjoy the offering's additional features and better quality graphics. Available for purchase from various gaming websites, Antique Shop – Lost Gems London is priced at $9.99 and requires a 1.5GHz processor with 2048MB of RAM running Windows 7 and later.
http://www.gamehouse.com/download-games/antique-shop-lost-gems-london