Protected Flash Drive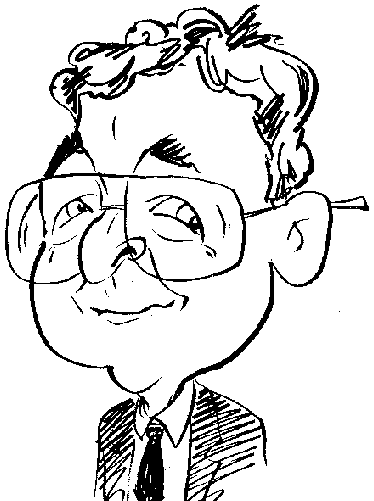 Review controls
With claims that much of its stock being 20% cheaper than elsewhere in the UL, Reichelt Electronics supplied this next product.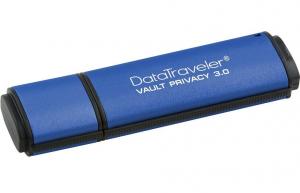 click image to enlarge
File sizes, over the years, have grown at a prodigious rate, even far outstripping my waist measurement. At the same time, hard disk sizes and other types of storage media devices, such as flash sticks and memory cards, have expanded to create the storage space necessary to hold the bloated software products that we cannot do with out. Talk of 20MB hard drives. 360K floppy disks and flash drives (sometimes referred to as thumb drives) measured in single figure kilobytes is a long forgotten memory with most users. Nowadays we speak of Terabyte and Gigabyte capacities as the accepted norm such as the flash drive I am currently checking out.
This product is from the Kingston DataTraveler® Vault Privacy 3.0 range of devices. My review sample, kindly supplied by Reichelt Electronics, offers 64GB of storage capacity within a device that is small enough (77.9 x 22.2 x 12.05 mm) and lightweight (13g) enabling it to be slipped in a pocket or bag without causing an unsightly bulge or any inconvenience when travelling between locations. A small lanyard is included with the product if you wish to attach it to a key ring.
The DataTraveler comes in a range of capacities. It is available in storage sizes starting at 4GB up to the 64GB of my review sample. Three different models of the product, each coloured a metallic blue with black piping and appropriate labelling, are available. My standard version of the product comes with 256-bit AES hardware-based encryption to ensure that its stored data is kept safe from the prying eyes of any unauthorised third parties who might try to gain access to the device. The encryption feature is backed up by a password protection facility. This facility has been set up to cause the device to automatically reformat and destroy its content following ten intrusion attempts to gain access to the data. The other versions of the product, Managed and Anti-virus, contain additional features but these will form no part of this review.
As the product's title of DataTraveler Vault Privacy 3.0 might suggest, this flash drive supports the USB 3.0 standard. For optimum performance regarding read/write operations, the DataTraveler will need to be inserted into a USB 3.0 port. However do not worry if such a port is not available as the DataTraveler will still perform, admitted at a slower rate, when inserted in a USB 2.0 port to access and/or transfer data from one device to another.
When first inserting the DataTraveler into a USB port, an automated wizard will lead you through the basic process of setting up this device. After selecting the appropriate language (English will be the default) and agreeing to accept the terms and conditions, you can add a password. Kingston has defined conditions regarding the format of the password. The password will need to be between 6 and 16 characters in length using a mixture of upper and lower case characters plus numerals and special characters. Once some basic personal details, such as name and organisation have been added, the DataTraveler device will be quickly formatted and you can start using its storage capacity.
While Kingston has released its own figures showing the transfer rate for read and write modes using the DataTraveler connected to a USB 3.0 and USB 2.0 port connections, I decided to run my own tests which were limited to using a USB 3.0 connection on a Windows 7 system. As there was plenty of storage capacity available on the DataTraveler, I selected three separate chunks of data without worrying too much about the size of the data transfers. The first chunk consisted of 1893 MP3 files from my store of digital music. The various files were spread over different folders and took up 5.80GB of storage space. The second chunk was made up of 24 movie files that ate up 10.70GB of space. For the final chunk, I just grabbed the content of all the files residing in the Document section of the Library on the Windows 7 system. This chunk contained 1307 items requiring 45.1MB of storage space.
Using the basic copy & paste method for transferring the files, the time required for each operation can be seen in the table below.
Kingston DataTraveler Vault Privacy 3.0

| Type | Read | Write |
| --- | --- | --- |
| Music 5.80GB | 15 minutes 8 seconds | 24 minutes 37 seconds |
| Movies 10.70GB | 3 minutes 16 seconds | 41 minutes 7 seconds |
| Documents 45.1MB | 1 minute 55 seconds | 7 minutes 11 seconds |
In all cases the Read transfer was far quicker than that achieved with the Write transfer. While the size of the transfer had a major effect, the number of files involved also had a part to play. Kingston has listed this product on its website priced at £177.01. However my checking out the Reichelt Electronics website, you should be able to purchase this product for £166.