Kaspersky Security Cloud Family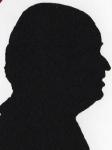 A recent visit to what used to be a very run down area near Paddington found lots of new offices off a busy main road with what I assume was a small river or canal running through all very upmarket. My meeting was with a top man from Kaspersky Labs to chat about the latest threats that affect us all even if all we have is a PC or mobile phone.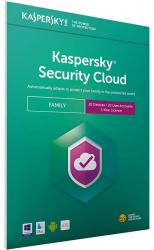 click image to enlarge
While it has 'Cloud' in the name this need not be a worry as this is Kaspersky Total Security with a plus. The plus is all the Smart Home devices like Alexa are handled as well as the more obvious items that you have input into like a PC, Notebook or Phone.
My copy was what Kaspersky call a Family offering which covers up to twenty devices. This is a slightly different context in that you can allow others to have secure protection but they never get to see anything of yours. So if you have parents in Australia they can be part of the twenty devices as can a second cousin in Hong Kong or even the girlfriend's brother in Aberdeen.
However they also do a three device version for those who do not like to share for about 50% of the cost of the twenty device version.
You can – like most other security products – download a 30 day trial and once installed then enter a 25 character string to turn it into the full version if you are happy, this can be purchased from Kaspersky or other online sites.
The basic install will put a couple of icons on your Desktop but other choices like a Password Manager can increase the icon count. However if you install these at a later time you need to do so via the Kaspersky Control Centre.
Perhaps the easiest way to get another family member up and running is to send them a link which then allows them to download and setup using their own email and password. This is a great way to protect your children while at University as it costs them nothing.
Kaspersky also include a VPN (virtual private network) but there is a daily traffic limit.
One very nice feature is the ability for Kaspersky to stop other software installing a ribbon bar which you may not want.
Everything that is in Total Security is also here in Security Cloud so Anti-Virus, Parental Control, Password Manager, VPN and Safe Browsing the latter should stop you visiting Cloned sites.
The parental control software can set time limits for younger children's browsing and also stop certain sites being viewed.
If you want to install a separate part later say Password Manager you have to do it from the main module and this could be quicker.
Kaspersky think that more people will move from Total Security to Security Cloud even those who do everything in the home.
Kaspersky Security Cloud Family Twenty Devices is available for £99.99 and the three device version for £49.99 both from the Kaspersky link below, both are for a 12 month subscription.