Kaspersky 2017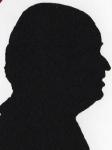 Anti-Virus software was developed in response to people who wanted to harm your computer, then it was the whole Internet Security thing with people trying to get at your money, now the latest Kaspersky suite focuses on protecting your children from harm.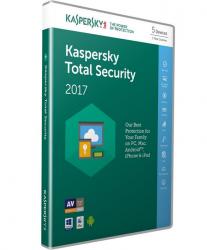 click image to enlarge
As with most recent products this is multi-platform which means not only your PC – or MAC – but also your SmartPhone and Tablet or Notebook in fact most things that connect to the outside world.
So count up the number of devices you need to cover before you buy as Kaspersky have versions for 1, 3, 5 or 10 devices.
No longer do you purchase a 'boxed copy' or as in this case a DVD cased copy because what is inside is a credit card. This has advantages for both you and Kaspersky as you automatically get the latest version and they do not have problems with out of date software. The one minus point is that you need to be online to download a trial version from www.kaspersky.com/downloads but as a plus you get a chance to try it Free of charge for the limited time of 30 days. Of course if you like it you could just buy the code as the end of your Free trial approaches by purchasing a code online.
There are three different products available Kaspersky Anti-Virus, Kaspersky Internet Security and Kaspersky Total Security all for the year 2017.
I have a three device version of Kaspersky Total Security 2017.
Briefly the protection given by Kaspersky Anti-Virus is Security, Performance and Simplicity. Kaspersky Internet Security covers the three items mentioned plus PC, MAC and Mobile, Privacy, Money and Parental Control. Finally Kaspersky Total Security covers all seven sections above as well as Safe Kids, Passwords and Safe Protection, so in effect 10 products in one.
The six core elements from the Home screen are Scan, Database Update, Safe Money, Privacy Protection, Parental Control and Protection.
A full scan can take a number of hours so is best run either overnight or maybe while you are out for a while, a Quick Scan is much quicker and scans the bits most likely to be where the criminals try to penetrate.
Database Updates are checked for regularly and will be downloaded in the background you are unlikely to be inconvenienced by these.
Safe Money makes sure that you only connect to the site you are trying to connect to a favourite ploy of some people is to piggy back on the details you send such as credit cards but it can be other personal information.
Parental Controls need to know more than your child does so they are not able to circumvent them, according to a video shown at a recent Kaspersky event the average 10 year old knows more about these things than their parents do. A favourite ploy is when a child has a parent in the know such as those who use Kaspersky to limit their places they visit online and even their total computer time just to go and view things they should not be seeing at a friend's house who does not have such savvy parents.
We all have to have so many different passwords and sometimes they need to be changed after a certain period of time so a program like Kaspersky Password Manager can remember them all so all you need to remember is the one for the Password Manager itself.
Kaspersky Total Security for 3 devices is available from Amazon for £22.23 as a digital download on PC or MAC.