A Story of Love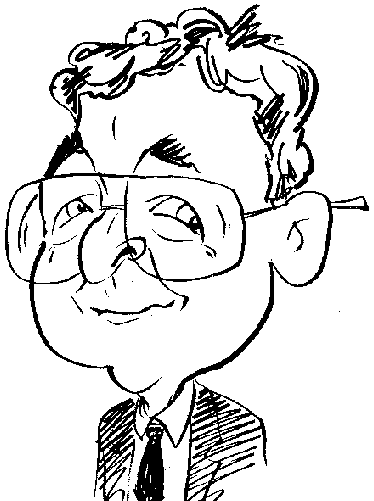 Review controls
As a fog descends over 11 islands, you are called upon to restore the equilibrium of this area.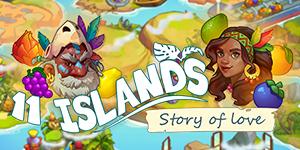 With its title of 11 Islands - Story of Love, you might think that this next game was a collection of episodes from a recent television series that managed to be the focus of much publicity recently. However that is not the case. Developed by Joyful Software, these 11 Islands and their underlying Story of Love is a Match-3 game rather than a location taken over and seeded with enthusiastic inhabitants by a television company.
Prior to setting out to visit this mythical location, you can create profiles for different players and make adjustments to the gaming environment. You can adjust the volume levels for background music and sound effects, neither of which adds much to the game's enjoyment, plus play in full screen mode and use a custom cursor.
In this game you are called upon to help a group of 11 islands which have been covered by a fog inflicted by am evil spirit. Aided by an old Shaman and the captain of the vessel that took you to the islands, you need to dissipate the fog. You will also need to restore the plant life on the different islands, find magic totems of the islands plus defeat the evil spirit during 90 levels of game play.
Each level consists of a Match-3 grid which comes with its own specific challenge made up of the number of various tiles that need to be removed along with other elements from the grid. The tiles, which are of the larger variety, need to be formed into groups of three or more by the process of switching two adjacent tiles. The formed group is then removed, leaving a space into which other tiles can enter by falling downwards.
Along with the tiles representing different types of fruit, the content of a grid could also hold vegetation, concealed totems, lianas, sea shells and various power-up devices to help with the clearance of the grid. Initially the power-ups appearing in the grid could be a boomerang and a throwing star. Later other types of power-ups will make an appearance once they have been created by making groups of four or five tiles. These extras power-ups could be a bundle of spears,, which travel along a straight line, sticks of dynamite and a barrel of explosives to destroy their surrounding area.
In addition three other power-ups sit to the right of the grid. These power-ups will need to be charged before they can be used. Once charged they can be used to destroy a single cell, two tiles or all the tiles of a specific type depending upon which one is chosen. While the fruit representing tiles are removed by making groups, other elements will require the use of a power-up to remove them. In some cases more than a single power-up will be needed to complete the removal task.
As each grid's challenge is completed, there will be a reward of one star. I felt this was rather mean and disappointing as the reward was always the same no matter how difficult or easy the grid challenge was. Furthermore these stars were then used to complete other tasks which required a different number of stars, usually 2, 3 or 4 stars. Generally the required task was to conduct a partial clearance of the fog over a particular area and then maybe repair any damage to that island. As well as these task sessions, the game contains a number of conversations between two of the game's main characters. These conversations will be conducted entirely in text format.
Overall I was disappointed in this game. I felt there could have been more variety with regards the required tasks and interaction from the player. The allocation of a single star for each grid was also disappointing. This game can be downloaded from Gamehouse.com where it is priced at $9.99. 11 Islands - Story of Love requires a 1.6 GHz processor with 512MB of RAM and 22MB of hard disk space running Windows 7 and later.