Beating the Volcano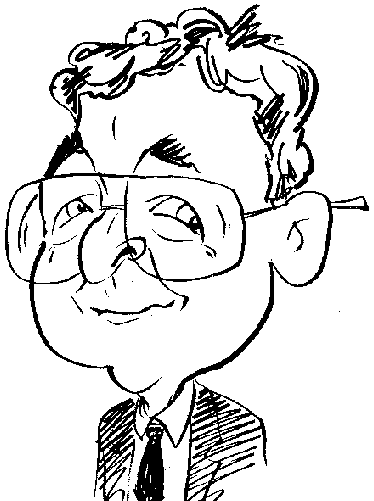 Review controls
The mythical kingdom of the Eleven Islands has been deactivated by an erupting volcano. You have been assigned the task of putting things to right.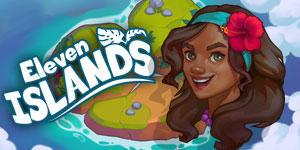 Developed by Joyful Software, the game of 11 Islands belongs to the Match 3 genre. However, unlike some other titles of the same genre that I have looked at recently, the developers of this game have opted to use a basic style of graphics that was familiar a few years ago. Rather than grids made up of small tiles, those appearing in this game are much larger, in most cases featuring types of fruit.
You have been selected, as a young island girl, to use your Match 3 gaming skills over 100 levels of action to restore the islands to their former glory. Your guide in this task is an elder of the tribe who, from time to time, will impart words of wisdom and encouragement. The guide is the girl's Grandfather Tanu-A.
This game did not get off to the best of starts when I fired it up for the first time and various subsequent starts. The initial title screen, and those that followed it, displayed the Windows system bar across the bottom of the screen. Although slightly annoying, and some might find it distracting, the appearance of the system bar did not have any major influence in the playing of the game. When trying the game on a different system, this problem did not appear.
The game's tithe screen does raise another issue which caused me to scratch my head regarding the information it was meant to represent. Taking up a central position was an image showing the volcanic island that had caused the devastation of the surrounding islands. Arranged around the volcanic island were eight more islands but eight plus one does not add up to the 11 islands of the game's title.
Easy to recognise icons on the title screen allow you to create profiles for individual players plus adjust certain settings and exit the game. While there is no option to adjust the volume levels for sound effects and music, you can mute both or either of these audio settings. The game can be played in full screen or windowed mode with a custom 3D cursor. When playing this game you have a choice of operating within a limited time or a limited number of moves or you could just opt for relaxing game play and proceed at your own speed.
As mentioned earlier, the tiles, making up the grids used in this game, represent different types of fruit plus an occasional flower bed patch. Other types of tiles appear as you make progress and I will return to these a little later. 11 Islands uses the Match 3 style of game play where groups of 3 or more similar tiles are created by swapping two adjacent tiles. Created groups of tiles then disappear and are replaced by other tiles falling downwards. This can sometimes cause a spectacular cascading effect. At the start of each level you are set a specific target of how many pieces of fruit types need to be collected. A countdown of the different types of fruit required appear to the left of the current grid. On the opposite side of the grid are various chargeable power-ups. Made up of a hammer, arrow and a group of arrows, these power-ups need to be charged by the creation of groups in the current grid. Making life a little more difficult, the power-ups loose their power at the conclusion of each grid.
From time to time some additional types of tiles will be added to the grids. Sometimes a piece of fruit will be temporarily held in position by a vine which needs removing while seashells need to be disposed of by getting them to fall off the bottom of the grid. Ghost-like monster creatures also make an appearance and need to be removed by creating groups in their vicinity. To counter-balance these various obstructing tiles, you can create power-ups by making groups with more than three tiles. These helpful power-up include a boomerang, single and double sticks of dynamite, propeller and a barrel of explosives. The more pieces of fruit within a group, the more helpful will be the power-up.
As progress is made through the 100 levels of Match 3 game play, so the various islands are opened up so that facilities can be restored and 30 island updates unlocked. You can then move on to the centrally positioned volcanic island and deal with its demons and other threats.
With its basic graphics and printed dialogue, 11 Islands seems to be aimed more at the younger player. It is the type of game more suited to short sharp playing sessions to help fill idle moments. I downloaded my version of the game from www.gamehouse.com where it is available for $9.99. The game's requirements are a reasonable 1.6GHz processor with 512MB of RAM and just 29MB of hard disk space running Windows 7 and later.